Přehled článků a informací z rádia:


HEY RADIO dnes slaví 6 let
Dnes je to přesně na hodinu, minutu a vteřinu 6 let, kdy Rada RRTV dne 11.1.2011 v 11:11:11 hodin rozhodla o udělení licence rádiu Sázava, dnes HEY Radio.

Dnes uvádím dva díly: Ne že by byly v podcastingu společně, to ne. Jsou sice každý zvlášť a publikuju to tak proto, abych nezaplevelil celou sajtu rádia starejma psama, co hrajou jazz.

V roce 2017 připravujeme některé novinky do vysílání. Jednou z novinek je dočasná odstávka vláčku s Country expresem Jendy Kulíka.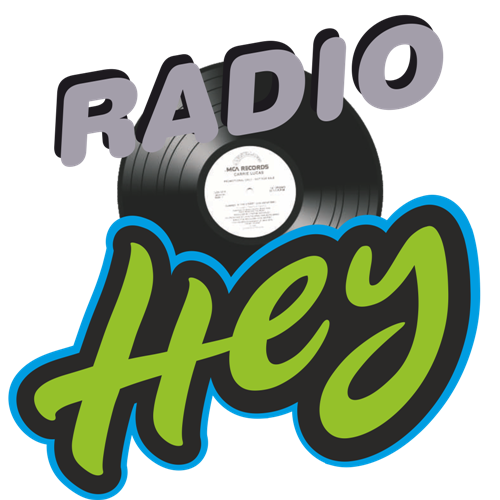 Malá sobota aneb 5P/pá 19h.
aneb Páteční pozitivní pokec Pabla a Pumpy je nový tříhodinový moderovaný páteční pořad od 19:00 do 22:00 hodin..

Vstup do nového roku 2017 Radio HEY oslavilo i spuštěním dalšího vysílače RUMBURK 102.6FM. V přípravě je Česká Lípa 92.7MHz.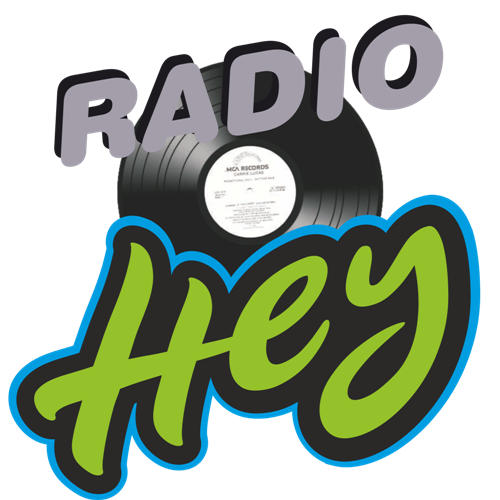 Na stránkách HEY Radia jsou právě
3
lidé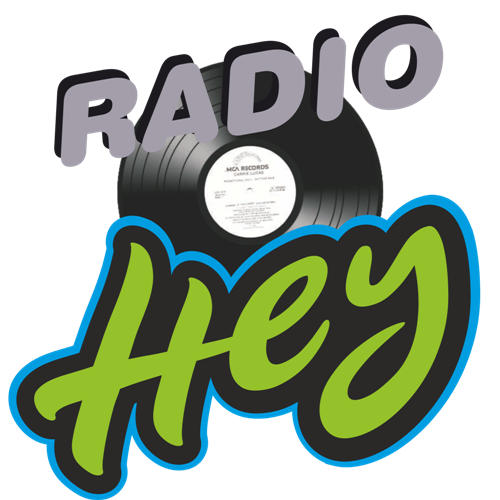 HEY Radio Vás vítá, jste tu jako
neznámý posluchač
.
Zaregistrujte se
Hodinový rozpis vysílání na dnešní den:
Od 14 do 17 hodiny posloucháte odpolední vysílací blok - více o tomto bloku zde>>
Přehled pořadů a programu na úterý:
---
Historie dnešního playlistu:
24.01. 14:57 FM Tough It Out
24.01. 14:52 Firehouse Don't Treat Me Bad
24.01. 14:48 Annie Lennox Cold
24.01. 14:44 Děda Mládek Illegal Band Knockin On Heavens Door
24.01. 14:40 Savage Garden Affirmation
24.01. 14:36 Santana feat Rob Thomas - Smooth
24.01. 14:32 EMF Unbelievable
24.01. 14:28 Faith Hill Cry
24.01. 14:25 Kaiser Chiefs Ruby
24.01. 14:22 Aaron Tippin People Like Us
24.01. 14:18 Daniel Landa Kouzelník
24.01. 14:13 AC DC Back In Black
24.01. 14:09 URIAH HEEP Lady In Black
24.01. 14:05 Anastacia Wishing Well
24.01. 14:02 NEIL YOUNG Good To See You
24.01. 13:57 Peter Gabriel Shock the Monkey
24.01. 13:53 ZZ TOP Viva Las Vegas
24.01. 13:50 ROLLING STONES My Girl
24.01. 13:46 DAVID BOWIE Song For Bob Dylan
24.01. 13:42 Nazareth Gone Dead Train
24.01. 13:38 PHIL COLLINS Hold on My Heart
24.01. 13:33 CAVE NICK Idiot Prayer
24.01. 13:29 U2 Electrical Storm
24.01. 13:22 Beach Boys Good Vibrations
24.01. 13:19 Speed Caravan Idemo Dalje
24.01. 13:13 R.E.M. Everybody Hurts
24.01. 13:06 IRON MAIDEN Blood Brothers
24.01. 13:02 Depeche Mode I Feel Loved
24.01. 12:58 Hurts Stay
24.01. 12:49 Bon Jovi Dry County
24.01. 12:45 Cocker Joe You can leave your hat on
24.01. 12:40 Mike Oldfield Islands
24.01. 12:35 NEW ORDER Sunrise
24.01. 12:32 Bruce Springsteen Streets Of Philadelphia
24.01. 12:29 LANDA DANIEL Touha
24.01. 12:26 SKLEP (CZ) Strom kyve pahyly
24.01. 12:22 Def Leppard Two Steps Behind (Acoustic Vers)
24.01. 12:18 Europe Halfway to Heaven
24.01. 12:13 ELTON JOHN Don't Go Breaking My Heart
24.01. 12:09 Savage Garden Crash And Burn
24.01. 12:05 TASMIN ARCHER Sleeping Satellite
24.01. 12:02 Gary Glitter I Love You Love Me Love
24.01. 11:58 DEEP FOREST Sweet Lullaby
24.01. 11:54 Firehouse When I Look into Your Eyes
24.01. 11:51 DIRE STRAITS Solid rock
24.01. 11:48 Jason Meadows 100% Cowboy
24.01. 11:44 Hot Chocolate Every 1's A Winner
24.01. 11:39 Lenny Kravitz It Ain´t Over Till It´s Over
24.01. 11:33 Aerosmith Livin' On The Edge
24.01. 11:29 Gary Moore Crying in the Shadows
24.01. 11:24 The Rolling Stones Wild Horses
24.01. 11:19 IGGY POP Cry For Love
24.01. 11:14 URIAH HEEP I'll Keep On Trying
24.01. 11:10 Bachman Turner Overdrive You Ain`T Seen Nothing Yet
24.01. 11:05 Rodney Crowell Fate's Right Hand
24.01. 11:02 Genesis Follow You, Follow Me
24.01. 10:56 BRYAN ADAMS HAVE YOU EVER REALLY...
24.01. 10:53 Quincy Jones Soul Bossa Nova
24.01. 10:48 Queen You don't fool me
24.01. 10:43 PHIL COLLINS Easy Lover
24.01. 10:38 U2 I Still Haven't Found What I'm Looking For
24.01. 10:32 PINK FLOYD Time
24.01. 10:27 ERIC CLAPTON Knicking On Heavens Door
24.01. 10:23 Slade My Oh My
24.01. 10:20 Suzi Quatro She's In Love With You
24.01. 10:15 Nirvana Smells Like Teen Spirit
24.01. 10:12 THE ANIMALS Memphis Tennessee
24.01. 10:08 Harem Scarem With a Little Love
24.01. 10:05 ABBA Waterloo
24.01. 10:02 Falco Shake
24.01. 09:56 Coldplay Clocks
24.01. 09:51 Deep Purple Truth Hurts
24.01. 09:48 ENYA Caribbean Blue
24.01. 09:44 Duran Duran Falling Down
24.01. 09:40 Bruce Springsteen Born To Run
24.01. 09:36 Divokej Bill Malování
24.01. 09:33 PATSY CLINE So Wrong
24.01. 09:30 Gipsy Kings Volare (Nel Blu Di Pinto Di Bl
24.01. 09:26 Chris Rea Julia
24.01. 09:23 THE TREMELOES Suddenly You Love Me
24.01. 09:20 Adele Make You Feel My Love
24.01. 09:15 Tina Turner Better Be Good To Me
24.01. 09:12 SMOKIE Don't Play Your Rock 'N' Roll
24.01. 09:07 Europe I'll Cry for You
24.01. 09:03 Sting We'll Be Together
24.01. 08:59 Kabat V pekle válej sudy
24.01. 08:54 Styx Man Of Miracles
24.01. 08:50 Aerosmith Angel
24.01. 05:44 vysílá studio BRNO nyní on AIR
24.01. 05:41 Grossman Jiří Blizzard
24.01. 05:38 SIMON AND GARFUNKEL At the Zoo
24.01. 05:34 BRYAN ADAMS Can't Stop This Thing We Start
24.01. 05:30 Deep Blue Something Breakfast At Tiffany's
24.01. 05:25 Faith Hill Beautiful
24.01. 05:22 Blake Shelton Some Day
24.01. 05:18 Toby Keith Big Dog Daddy
24.01. 05:15 ELVIS PRESLEY Big Boss Man
24.01. 05:11 Queen Under Pressure
24.01. 05:08 Rick Springfield I'll Make You Happy
24.01. 05:04 ERIC CLAPTON Lay Down Sally
24.01. 05:00 ELO Evil Woman
24.01. 04:55 Cocker Joe Unchain my heart
24.01. 04:52 Wabi Daněk Hudsonské šífy
24.01. 04:49 Terri Clark Almost Gone
24.01. 04:44 ZZ TOP I'm Bad, I'm Nationwide
24.01. 04:40 Various Artists America - A Horse With No Nam
24.01. 04:36 Robbie Williams Track 11
24.01. 04:33 Roxette Sleeping In My Car
24.01. 04:31 The Shadows Frightened Cry
24.01. 04:26 T. Rex Bang A Gong (Get It On)
24.01. 04:23 Various Artist Waterloo
24.01. 04:20 Garth Brooks Good Ride Cowboy
24.01. 04:16 Chris Rea Josephine
24.01. 04:12 Shania Twain You're still the one
24.01. 04:10 THE VENTURES Blue Moon
24.01. 04:06 Gotthard One Life, One Soul
24.01. 04:01 NEIL YOUNG Unknown Legend
24.01. 03:56 TUBLATANKA Dnes
24.01. 03:00 Porad Jendy Kulíka Starej pes hraje jazz
24.01. 02:57 Doug Stone In a different
24.01. 02:53 EURYTHMICS Thorn In My Side
24.01. 02:51 MANFRED MANN Sha-la-la
24.01. 02:44 YO YO BAND Karviná
24.01. 02:40 Simply Red Oh! What A Girl!
24.01. 02:37 Miranda Lambert Kerosene
24.01. 02:33 Sugarland Baby Girl
24.01. 02:29 Lenny Kravitz American Woman
24.01. 02:26 Little Big Town Firebird Fly
24.01. 02:22 The Beach Boys Good vibrations
24.01. 02:19 Savage Garden Break Me Shake Me
24.01. 02:15 Bruce Springsteen My Hometown
24.01. 02:11 Travis Tritt Start the Car
24.01. 02:08 Marty Stuart Down Home
24.01. 02:05 BEATLES The Fool On The Hill
24.01. 02:01 MELANIE Look what they´ve done to my song ma
24.01. 01:58 SIMON AND GARFUNKEL Kathy's Song
24.01. 01:55 KAREL HÁLA Ma dlan, tvuj dech, ja vim
24.01. 01:02 rozhovory s hosty Zivot není náhoda
24.01. 00:56 Aerosmith Crazy
24.01. 00:54 Alecia Elliott Some People Fall, Some People
24.01. 00:51 Little Texas Some Guys Have
24.01. 00:46 MITCHEL JONI Cherokee Louise
24.01. 00:43 Maroon5 This Love
24.01. 00:38 Europe Ready or Not
24.01. 00:34 ERIC CLAPTON Layla
24.01. 00:30 Jason Aldean Good To Go
24.01. 00:26 KATE BUSH Wuthering Heights
24.01. 00:22 Toby Keith Getcha Some
24.01. 00:20 C.S.N.&Y. Teach Your Children
24.01. 00:18 The Zombies What More Can I Do
24.01. 00:15 Buck Owens Your Tender Loving Care
24.01. 00:12 Ty Herndon Someday Soon
24.01. 00:09 Various Artists J. Frank Wilson & Cavaliers -
24.01. 00:06 Blake Shelton Some Beach
24.01. 00:03 Michal Tučný Snidane v trave
24.01. 00:00 Jan and Dean Sidewalk surfin´
23.01. 23:02 Zaneta Dzobová Bestofka - profil skupiny
23.01. 22:57 ULTRAVOX Dancing With Tears In My Eyes
23.01. 22:54 Marika Gombitova Mami, mami
23.01. 22:50 Bozský Michael Ví a spol... Ericka
23.01. 22:47 PHIL COLLINS You Can't Hurry Love
23.01. 22:44 Faith Hill It Matters To Me
23.01. 22:40 BECK Loser
23.01. 22:36 SMOKIE Lay Back In The Arms Of Someone
23.01. 22:32 Laid Back Sunshine Reggae
23.01. 22:29 PLASTIC PEOPLE OF THE UNIVERSE Podivuhodny Mandarin
23.01. 22:25 Deep Purple You Keep On Moving
23.01. 22:22 Trio Anna Letmeinletmeout
23.01. 22:18 Oscar Benton Bensonhurst Blues
23.01. 22:13 Tina Turner What You Get Is What You See
23.01. 20:00 Bon Jovi Dry County
23.01. 19:57 ROOFTOP SINGERS Walk Right In
23.01. 19:55 Bobby Vee Take Good Care Of My Baby
23.01. 19:51 SAILOR The Secretary
23.01. 19:50 EDDIE COCHRAN Mean when I´m mad
23.01. 19:47 Various Happy Together
23.01. 19:45 Perez Prado And His Orchestra Patricia
23.01. 19:43 BILLY KRAMER AND THE DAKOTAS I Call Your Name
23.01. 19:40 THE RASCALS Groovin
23.01. 19:37 The lovin Spoonful Night owl blues
23.01. 19:35 THE FIREBALLS Tuff-a-Nuff
23.01. 19:32 ELVIS PRESLEY If evey day was like christmas
23.01. 19:29 Ramblin Rose Nat King Cole
23.01. 19:27 BEATLES Octopus's Garden
23.01. 19:24 Helen Shapiro Walkin´ back to happiness
23.01. 19:22 The Standells Medication
23.01. 19:20 Dean Martin Memories Are Made Of This
23.01. 19:17 THE KINKS You Really Got Me
23.01. 19:15 SWINGING BLUE JEANS Around and around
23.01. 19:13 Various Artists Lovin' Spoonful - Summer in t
23.01. 19:09 BRENDA LEE Weep no more my baby
23.01. 19:07 THE MARCELS I wanna be the leader
23.01. 19:05 THE 4 SEASONS Yes Sir thats my baby
23.01. 19:02 CREEDENCE CLEARWATER REVIVAL Have You Ever Seen The Rain
23.01. 19:00 The Zombies Just Out of Reach
23.01. 18:58 Jan and Dean Tennessee
23.01. 18:54 THE DOORS Love Me Two Times
23.01. 18:52 Bill Haley and His comets Shake rattle and Roll
23.01. 18:50 The Swinging Blue Jeans Good Golly Miss Molly
23.01. 18:47 The Shadows Apache
23.01. 18:45 Jimmie F. Rodgers Kisses Sweeter Than Wine
23.01. 18:42 Eddie Fontaine Nothing shhaking
23.01. 18:40 MANFRED MANN Sha-la-la
23.01. 18:37 The Kalin twins When
23.01. 18:35 EVERLY BROTHERS Bird Dog
23.01. 18:31 Jive Bunny That's What I Like
23.01. 18:29 SWINGING BLUE JEANS Long tall Sally
23.01. 18:27 CREEDENCE CLEARWATER REVIVAL Lookin Out My Back Door
23.01. 18:24 THE VENTURES Fuzzy And Wild
23.01. 18:22 Jan and Dean The little old lady from Pasadena
23.01. 18:20 THE DOORS People Are Strange
23.01. 18:18 SWINGING BLUE JEANS Hippy hippy shake
23.01. 18:15 EDDIE COCHRAN Jeannie Jeannie Jeannie
23.01. 18:13 Monkees I'm a Believer
23.01. 18:11 BILLY KRAMER AND THE DAKOTAS I Call Your Name
23.01. 18:08 ELVIS PRESLEY Suppose
23.01. 18:06 THE FIREBALLS Mr.Mean
23.01. 18:03 BEATLES Magical Mystery Tour
23.01. 17:59 Various Artists You Drive Me Crazy - Shakin' S
23.01. 17:55 Roxette Salvation
23.01. 17:50 ULTRAVOX Vienna
23.01. 17:47 Trio Da Da Da (I Don't Love You Y..)
23.01. 17:43 KISS Lick It Up
23.01. 17:39 Robbie Williams Karma Killer
23.01. 17:33 Queen Who Wants To Live Forever
23.01. 17:00 Žaneta on AIR RockShow 15-16 hodin
23.01. 16:59 Tina Turner Cose Della Vita
23.01. 16:01 Žaneta on AIR RockShow 16-17 hodin
23.01. 15:01 Žaneta on AIR RockShow 15-16 hodin
23.01. 14:04 Žaneta on AIR RockShow 14-15 hodin
23.01. 13:58 Rick Springfield Living In Oz
23.01. 13:54 AC-DC Are You Ready
23.01. 13:51 220 Volt Eye to Eye
23.01. 12:56 Down Low Once Upon A Time
23.01. 09:02 Studio Vlašim právě nyní on AIR
23.01. 09:02 ROLLING STONES Backstreet Girl
23.01. 08:57 NIGHTWISH For the Heart I Once Had
23.01. 08:54 Divokej Bil Síť
23.01. 08:50 Bon Jovi Woman in Love
23.01. 05:44 vysílá studio BRNO nyní on AIR
23.01. 05:40 Def Leppard Tonight
23.01. 05:36 Michal Prokop Bitva o Karluv Most
23.01. 05:32 BILLY IDOL Catch My Fall
23.01. 05:29 Alexis Korner Vicksburg Blues
23.01. 05:26 Cliff Nobles The Horse
23.01. 05:22 Mike Oldfield Sentinel /remix
23.01. 05:19 Lenny Kravitz Again
23.01. 05:17 The Shadows Wonderful Land
23.01. 05:13 Artist Bart & Baker - Istanbul (not Constantinople)
23.01. 05:10 Bob Dylan & Johnny Cash The Girl From North Country
23.01. 05:05 THE POLICE De do do do do de da da da
23.01. 05:03 Mira Kemel Rozrazil
23.01. 04:59 Rick Springfield Jesus Saves
23.01. 04:55 Jason Boland & The Stragglers Rattlesnakes
23.01. 04:45 Deep Purple Child in Time
23.01. 04:41 Oasis I'm Outta Time
23.01. 04:36 Aerosmith I Dont´ Want To Miss A Thing
23.01. 04:33 R-Force Big City
23.01. 04:30 Alvin Youngblood Hart She Put Me Outdoors
23.01. 04:24 ERIC CLAPTON Lonely Stranger
23.01. 04:22 Glenn Tipton Paint It Black
23.01. 04:16 Bob Dylan Things Have Changed
23.01. 04:12 Whitney Houston I Will Always Love You
23.01. 04:00 Robbie Williams Track 12
23.01. 03:59 U2 Where The Streets Have No Name
23.01. 03:57 Speed Caravan Killing An Arab
23.01. 03:53 Lone Justice Shelter
23.01. 03:49 Europe Prisoners in Paradise (Single)
23.01. 03:46 Jarek Nohavica Setkání s Puškinem
23.01. 03:42 Blake Shelton The Last Country Song
23.01. 03:38 WHITESNAKE All in the Name of Love
23.01. 03:34 Peter Gabriel I Don't Remember
23.01. 03:30 NIGHTWISH Eva
23.01. 03:26 Various Artist A BITTER END
23.01. 03:22 GOTYE Somebody That I Used To Know
23.01. 03:15 DIRE STRAITS Tunnel of love
23.01. 03:10 Billy Ray Cyrus Back To Tennessee
23.01. 03:05 Bryan Adams With Sting And Rod All For Love
23.01. 03:00 ALICE IN CHAINS Down In A Hole
23.01. 02:58 Bruce Dickinson Tears Of The Dragon
23.01. 02:54 ALICE COOPER Bed Of Nails
23.01. 02:49 Bruce Hornsby Thats Just the Way it Is
23.01. 02:46 Shakira Whereever, Wherenever
23.01. 02:43 Blues Traveler Can't See Why
23.01. 02:39 Duran Duran Is There Something I Should Know
23.01. 02:34 Cher Love And Understanding
23.01. 02:29 SANTANA Hold On
23.01. 02:25 Norah Jones & the Peter Malick Heart of Mine
23.01. 02:21 Linkin Park Crawling
23.01. 02:17 Toby Keith Dream Walkin'
23.01. 02:13 Bon Jovi If I Was Your Mother
23.01. 02:09 Status Quo Break The Rules
23.01. 02:06 Cindy Lauper Girls Just Want
23.01. 02:03 Various Artists Lemon Pipers - Green Tambouri
23.01. 02:00 AC DC TNT
23.01. 01:58 Sting They Dance Alone (Cueca Solo)
23.01. 01:54 Ten Sharp You
23.01. 01:50 Harem Scarem Love Reaction
23.01. 01:47 PETR NOVAK Jsem tak liny - 1968
23.01. 01:44 Sammy Kershaw Yard Sale
23.01. 01:40 Falco Der Kommissar 2000
23.01. 01:36 Artist One Night in Bangkok
23.01. 01:32 ULTRAVOX Hymn
23.01. 01:28 Queen Tie Your Mother Down
23.01. 01:24 COHEN LEONARD Suzanne
23.01. 01:22 Gary Glitter The Wanderer
23.01. 01:19 Cat Stevens Wild World
23.01. 01:14 RAY CHARLES I Can't Stop Loving You
23.01. 01:12 Brother Dege The World's Longest Hotdog
23.01. 01:08 Rick Springfield Rock Of Life
23.01. 01:04 ZZ TOP Gimme All Your Lovin
23.01. 01:00 Tina Turner Be Tender With Me Baby
23.01. 00:59 WHITESNAKE Crying
23.01. 00:56 Alan Price & The Electric Blue Enough Is Enough
23.01. 00:53 Radúza De Nîmes
23.01. 00:49 Europe Carrie
23.01. 00:42 Metallica Nothing Else Matters
23.01. 00:39 Sarah Buxton Love is a trip
23.01. 00:35 SMOKIE Mexican Girl
23.01. 00:33 Joe Diffie The More You Drink, the Bette
23.01. 00:29 C.S.N.&Y. Deja Vu
23.01. 00:24 Eagles Peaceful Easy Feeling
23.01. 00:19 IRON MAIDEN Out Of The Shadows
23.01. 00:16 STARCI NA CHMELU Zivot Je Bily Dum
23.01. 00:12 Collin Raye Love Me
23.01. 00:08 Red Hot Chili Peppers Dani California
23.01. 00:04 Firehouse All She Wrote
23.01. 00:00 Bruce Springsteen Badlands
22.01. 23:01 pořad z domácí rockové scény Rock Music
22.01. 22:55 David Koller Chci zas v tobe spat
22.01. 22:52 U2 And Green Day The Saints Are Coming
22.01. 22:48 Adele Rolling in the Deep (remix)
22.01. 22:45 Johnny Hates Jazz Shattered Dreams
22.01. 22:41 U2 Window In The Skies
22.01. 22:37 Daniel Powter Bad Day
22.01. 22:33 FM Obsession
22.01. 22:29 Bonnie Tyler Total Eclipse Of The Heart
22.01. 22:26 Tesla Words Can't Explain
22.01. 22:22 Roxette June Afternoon
22.01. 22:17 Liquido Narcotic
22.01. 22:13 Faith Hill Let Me Let Go
22.01. 22:10 SUPERTRAMP The Logical Song
22.01. 22:07 MARILYN MANSON Rock Is Dead
22.01. 19:01 Studio Vlašim právě nyní on AIR
22.01. 18:59 Little Texas Peaceful Easy Feeling
22.01. 18:55 Green Day Working Class Hero
22.01. 18:51 SoulAsilum Runaway train
22.01. 18:46 Sheryl Crow Sign Your Name
22.01. 18:42 Status Quo Caroline
22.01. 18:37 ZZ TOP Sharp Dressed Man
22.01. 18:33 Roxete I Must Have Been Love
22.01. 18:29 SCORPIONS When the Smoke Is Going Down
22.01. 18:25 Faith No More A Small Victory
22.01. 18:21 Lone Justice Dreams Come True (Stand Up)
22.01. 18:17 Suzi Quatro I bit off more than I could chew
22.01. 18:14 POLICE Roxanne
22.01. 18:10 Journey With Your Love
22.01. 18:07 Jamiroquai DEEPER UNDERGROUND
22.01. 18:03 Linkin Park Linkin Park
22.01. 18:00 ROLLING STONES Ruby Tuesday
22.01. 17:53 Tom Petty And The Heartbreaker Hope You Never
22.01. 17:50 THE POLICE Invisible Sun
22.01. 17:46 The Offspring Want You Bad
22.01. 17:43 Jimmy Wayne You're The One I'm Talkin
22.01. 17:37 BLUR Sing
22.01. 17:32 Queen The Miracle
22.01. 17:29 Blake Shelton Ol' Red
22.01. 17:24 Robbie Williams Knutsford City limits
22.01. 17:20 Tina Turner What's Love Got To Do With It
22.01. 17:12 GUNS N ROSES November Rain
22.01. 17:08 R.E.M. Shiny Happy People
22.01. 17:04 PHIL COLLINS Can't Stop Loving You
22.01. 16:57 Genesis No Son Of Mine
22.01. 16:53 220 Volt Beat of a Heart
22.01. 16:49 Bryan Ferry and Roxy Music Slave To Love
22.01. 16:44 Bruce Springsteen This Hard Land
22.01. 16:41 Red Hot Chili Peppers Scar Tissue
22.01. 16:37 Bobby Mcferrin Don't Worry Be Happy
22.01. 16:33 From Yesterday 30 Seconds To Mars
22.01. 16:29 SURVIVOR Eye of the Tiger
22.01. 16:25 Europe In the Future to Come
22.01. 16:22 INXS Never Tear Us Apart
22.01. 16:18 BONEY M Kalimba De Luna
22.01. 16:14 Faith Hill Lost
22.01. 16:11 The Apples In Stereo Energy
22.01. 16:06 Bon Jovi In These Arms
22.01. 16:01 LED ZEPPELIN D'yer maker
22.01. 15:58 Fine Young Cannibals She Drives Me Crazy
22.01. 15:52 James Brown Sex Machine (Get Up)
22.01. 15:48 Duran Duran Wild Boys
22.01. 15:45 Depeche Mode Strangelove
22.01. 15:40 NEW ORDER True Faith -94
22.01. 15:35 Eagles Take It To The Limit
22.01. 15:31 ELTON JOHN Sad Songs
22.01. 15:28 DIRE STRAITS Walk Of Life - 95
22.01. 15:24 Judas Priest Living After Midnight
22.01. 15:18 WHITESNAKE Looking For Love
22.01. 15:15 ERIC CLAPTON Rollin' & Tumblin'
22.01. 15:08 Julie & Buddy Miller Dirty Water
22.01. 15:04 R-Force Walking By Myself
22.01. 15:01 PEARL JAM Elderly Woman Behind The Count
22.01. 14:54 Peter Gabriel Steam [Radio Edit]
22.01. 14:50 VLADIMIR MISIK Obelisk
22.01. 14:46 SCORPIONS Send Me An Angel
22.01. 14:43 John Waite Missing You
22.01. 14:38 MOBY Porcelain
22.01. 14:35 Linkin Park Pushing Me Away
22.01. 14:31 T pau China In Your Hand
22.01. 14:29 The lovin Spoonful Summer in the city
22.01. 14:25 Falco Hit Me
22.01. 14:22 AC-DC Highway To Hell
22.01. 14:18 Billy Ray Cyrus Love Is The Lesson
22.01. 14:15 Amy MacDonald Don't tell me it's over
22.01. 14:13 The Shadows The Stranger
22.01. 14:09 ROLLING STONES Get Off My Cloud
22.01. 14:05 No Guitars Cerna Ruze
22.01. 14:01 CRANBERRIES Zombie
22.01. 13:57 Shania Twain party for two (with mark mcgra
22.01. 13:53 Suede She's In Fashion
22.01. 13:49 Electric Light Orchestra Lights Go Down
22.01. 13:45 Midnight Oil Beds Are Burning
22.01. 13:40 Aerosmith Love In An Elevator
22.01. 13:37 URIAH HEEP Easy Livin'
22.01. 13:30 Damh the Bard The Cauldron Born
22.01. 13:26 BILLY IDOL Rebel Yell
22.01. 13:22 Rodney Crowell The Man In Me
22.01. 13:17 Sinéad O Connor Nothing Compares 2 U
22.01. 13:14 Bachman Turner Overdrive Stayed Awake All Night
22.01. 13:10 Prince Purple Rain
22.01. 13:06 Suzi Quatro Crash
22.01. 13:00 PHIL COLLINS Take Me Home
22.01. 12:56 Troy Olsen Rock This Honky-Tonk
22.01. 12:52 Deep Purple When A Blind Man Cries
22.01. 12:48 Robbie Williams Track 10
22.01. 12:41 LED ZEPPELIN Babe I'm gonna leave you
22.01. 12:38 INXS Bitter Tears
22.01. 12:34 Faith Hill There You'll Be
22.01. 12:31 ZZ TOP Dipping Low (In The Lap of Lux
22.01. 12:27 NEIL YOUNG Horseshoe Man
22.01. 12:22 Roxette Listen To Your Heart
22.01. 12:19 Bruce Springsteen Streets Of Philadelphia
22.01. 12:14 Midge Ure If I Was
22.01. 12:10 Chris Rea I can hear your heartbeat
22.01. 12:08 SUPERTRAMP Breakfast In America
22.01. 12:04 Rick Springfield One Reason (To Believe)
22.01. 12:01 GUNS N ROSES Live And Let Die
22.01. 11:55 GARY NUMAN Are Friends Electric
22.01. 11:51 Divokej Bill Znamení
22.01. 11:47 Nazareth Where Are You Now
22.01. 11:43 Slade C'mon Feel The Noize
22.01. 11:40 ERIC CLAPTON Swing Low Sweet Chariot
22.01. 11:35 Lone Justice I Found Love
22.01. 11:32 Joe Diffie If I Could Only Bring You Bac
22.01. 11:28 THE KINKS Lola
22.01. 11:23 Sheryl Crow C´mon, C´mon (feat. The Corrs)
22.01. 11:20 Cher Dov'e L'Amore (radio)
22.01. 11:16 Shania Twain (if you're not in it for love)
22.01. 11:10 Mike Oldfield Shadow On The Wall
22.01. 11:07 George Michael Too Funky
22.01. 11:03 Morcheeba Rome Wasn't Built In A Day
22.01. 11:00 B. J. THOMAS Raindrops Keep Falling On My Head
22.01. 10:58 Little Peggy March I Will Folow Hi
22.01. 10:56 The Standells Sometimes good guys don´t wear white
22.01. 10:53 Eddie Fontaine Nothing shhaking
22.01. 10:50 MANFRED MANN Do wah diddy
22.01. 10:47 SWEET Ballroom Blitz
22.01. 10:44 The Crickets La Bamba
22.01. 10:42 ROOFTOP SINGERS Walk Right In
22.01. 10:39 BRENDA LEE Sweet Nothin´s
22.01. 10:35 EDITH PIAF Milord
22.01. 10:33 The Zombies What More Can I Do
22.01. 10:31 THE VENTURES Georgy girl
22.01. 10:29 Jan and Dean Sidewalk surfin´
22.01. 10:27 THE FIREBALLS Daytona Drag
22.01. 10:25 BILLY KRAMER AND THE DAKOTAS Magic Carpet
22.01. 10:23 The Swinging Blue Jeans Good Golly Miss Molly
22.01. 10:21 EVERLY BROTHERS Keep A Knockin
22.01. 10:18 BEN KING Stand By Me
22.01. 10:15 EDDIE COCHRAN Blue suede shoes
22.01. 10:12 CREEDENCE CLEARWATER REVIVAL Run Through The Jungle
22.01. 10:10 THE 4 SEASONS I Cant Give You Anything But Love
22.01. 10:06 BEATLES Lucy In The Sky With Diamonds
22.01. 10:04 ELVIS PRESLEY Come what may
22.01. 10:02 SWINGING BLUE JEANS Shakin´ all over
22.01. 10:00 Various Artists Cher - Gypsys, Tramps & Thiev
22.01. 09:59 Deep Purple Smoke On The Water
22.01. 09:56 Donna Lewis I Love You Always Forever
22.01. 09:50 Celine Dion Power Of Love
22.01. 09:47 THE TREMELOES Reach Out I'll Be There
22.01. 09:44 BILLY IDOL Hot In The City
22.01. 09:39 THE POLICE Walking on the Moon
22.01. 09:36 NEIL YOUNG Buffalo Springfield Again
22.01. 09:29 MICHAEL JACKSON Earth Song
22.01. 09:25 Sting Desert Rose
22.01. 09:20 Wanastowi Vjecy Sbírka zvadlej růží
22.01. 09:15 Oasis The Shock Of The Lightning
22.01. 09:10 SCORPIONS Lonely Nights
22.01. 09:07 Mike & The Mechanics Over My Shoulder
22.01. 09:02 Chris Rea The Road To Hell
22.01. 08:57 Bachman Turner Overdrive Takin Care Of Business
22.01. 08:55 SIMON AND GARFUNKEL For Emily, Whenever I May Find
22.01. 08:50 DIRE STRAITS Calling Elvis - 95
22.01. 08:46 John Lennon I'm losing You
22.01. 08:42 AC-DC You Shook Me All Night Long
22.01. 08:38 Robbie Williams Let love be your energy
22.01. 08:34 Doug Stone She Always Gets What She Wants
22.01. 08:31 ROD STEWART The First Cut Is The Deepest
22.01. 08:28 Rick Springfield Your Psychopathic Mother
22.01. 08:24 Andreas Johnson Games We Play
22.01. 08:21 ALICE COOPER He's Back (The Man Behind the)
22.01. 08:17 BRYAN ADAMS STRAIGHT FROM THE HEART
22.01. 08:13 HIM Join Me
22.01. 08:10 Shania Twain No one needs to know
22.01. 08:06 Lone Justice The Gift
22.01. 08:02 Toni Braxton Un-Break My Heart
22.01. 07:57 Paul McCartney Hope of Deliverance
22.01. 07:54 U2 Elevation
22.01. 07:49 PHIL COLLINS One More Night
22.01. 07:46 Mr. Big Wild World
22.01. 07:44 BUTY Jednou rano
22.01. 07:40 NIGHTWISH Élan singl novinka 2015
22.01. 07:34 Genesis Mama
22.01. 07:31 Sixpence None The Richer Kiss Me
22.01. 07:27 Status Quo Fun, Fun, Fun
22.01. 07:23 A-Ha Velvet
22.01. 07:18 Duran Duran Ordinary World
22.01. 07:14 AAVV Barry White - You're The First
22.01. 07:10 BLONDIE The Tide Is High
22.01. 07:07 Suzi Quatro I've Never Been In Love
22.01. 07:04 Marlee Scott Beautiful Maybe
22.01. 07:00 Queen You Don't Fool Me
22.01. 06:56 Green Day Boulevard Of Broken Dreams
22.01. 06:52 Alison Moyet Is this Love
22.01. 06:48 Cher I Found Someone
22.01. 06:41 GOLDEN KIDS Nautilus
22.01. 06:37 Lionel Richie Hello
22.01. 06:34 Europe Superstitious
22.01. 06:30 Shocking Blue (BANANARAMA) Venus
22.01. 06:27 Judas Priest Breaking the Law
22.01. 06:24 BECK Lazy Flies
22.01. 06:19 Aselin Debison Somewhere Over The Rainbow
22.01. 06:15 Mike Oldfield Tubular X
22.01. 06:10 Red Hot Chili Peppers Snow (Hey Oh)
22.01. 06:07 Chad Kroeger feat. Josey Scott Hero (Spiderman Theme)
22.01. 06:03 Gary Moore Friday on My Mind
22.01. 06:00 The Brothers Four Greenfields
22.01. 05:59 MELANIE Lay down
22.01. 05:55 Faith Hill The Secret Of Life
22.01. 05:50 The Connells '74-'75
22.01. 05:47 BEATLES Octopus's Garden
22.01. 05:43 Turbo Hráč
22.01. 05:38 ELAN Caba, neblazni
22.01. 05:35 ROLLING STONES Honky Tonk Woman
22.01. 05:33 CZ oldies Romeo
22.01. 05:26 Eagles Lyin' Eyes
22.01. 05:22 Status Quo Whatever You Want
22.01. 05:18 WHITESNAKE Can't Go On
22.01. 05:15 Jason Meadows Dirt Clod
22.01. 05:12 Mel Torme Comin' Home Baby
22.01. 05:08 Goldfish Cruising Through
22.01. 05:03 BARRY ADAMSON Come Hell Or High Water
22.01. 04:58 BRYAN ADAMS Back to You
22.01. 04:54 Depeche Mode Enjoy The Silence
22.01. 04:52 CAVE NICK West Country Girl
22.01. 04:48 The Cranberries Analyse
22.01. 04:43 Rodney Crowell Earthbound
22.01. 04:40 The Lost Fingers Pump Up The Jam - Technotronic
22.01. 04:38 Artist TIME ON MY HAN
22.01. 04:34 SMOKIE It's Your Life
22.01. 04:32 CREEDENCE CLEARWATER REVIVAL Hey Tonight
22.01. 04:28 Tina Turner It's Only Love
22.01. 04:24 The PIANO - SoundTrack The Promise
22.01. 04:22 Monkey Business The Ferry Tale
22.01. 04:19 Various Artists Santana - Black Magic Woman
22.01. 04:15 Karel Černoch & Juventus Narek prevoznika
22.01. 04:11 Little Big Town Fury
22.01. 04:07 Blake Shelton If I Was Your Man
22.01. 04:04 ERIC CLAPTON Nobody Knows You When You're D
22.01. 04:00 THE POLICE Bring On The Night
22.01. 03:55 Cheb Khaled Aicha
22.01. 03:00 Porad Jendy Kulíka Starej pes hraje jazz
22.01. 02:58 NEW ORDER True Faith
22.01. 02:55 Amy MacDonald This Is The Life
22.01. 02:52 Rick Springfield Motel Eyes
22.01. 02:49 F_PELISKY La mulher rendeira
22.01. 02:45 Max Raabe und das Palast Orche Blue
22.01. 02:43 KDYBY TISIC KLARINETU V Opere
22.01. 02:41 Travis Tritt Folsom Prison Blues (Live)
22.01. 02:38 Bonnie Tyler It's A Heartache
22.01. 02:33 Robbie Williams Kids
22.01. 02:29 Votchi Out of Jail
22.01. 02:25 Faith Hill If Youre Gonna Fly Away
22.01. 02:21 ULTRAVOX White China (Live)
22.01. 02:18 Petr Spaleny Trápím se trápím
22.01. 02:16 PETR NOVAK Ja Budu Chodit Po Spickach
22.01. 02:12 Amanda Lear Follow Me
22.01. 02:08 Michal Tučný Bajecna zenska
22.01. 02:04 GUNS N ROSES Don't Cry
22.01. 02:00 AC DC Have A Drink On Me
22.01. 01:55 LED ZEPPELIN Stairways To Heaven
22.01. 01:51 ELAN Kaskader
22.01. 01:48 ELVIS PRESLEY Down in the alley
22.01. 01:48 The Human League Don't You Want Me (Original Version)
22.01. 01:44 Waldeck Memories
22.01. 01:41 Sammy Kershaw Don't Go Near The Water
22.01. 01:36 SCORPIONS Wind Of Change
22.01. 01:32 RICHARD MULLER Spočítaj ma
22.01. 01:26 The B 52 s Legal Tender (extended)
22.01. 01:24 John Barry James Bond Theme
22.01. 01:22 Bee Gees Massachusetts
22.01. 01:20 EVERLY BROTHERS Devoted to you
22.01. 01:16 Red Hot Chili Peppers Tell Me Baby
22.01. 01:12 LIMONADOVY JOE - SoundTrack Whisky to je moje gusto
22.01. 01:09 Tony Justice Tough it Out
22.01. 01:06 Team Malá nočná búrka
22.01. 01:00 ELTON JOHN Nikita
22.01. 00:58 INXS The Stairs
22.01. 00:54 Bruce Springsteen Better Days
22.01. 00:51 Phantom Planet Dropped
22.01. 00:47 PINK FLOYD Hey You
22.01. 00:44 Jimmie F. Rodgers Kisses Sweeter Than Wine
22.01. 00:42 BEATLES Tell Me Why
22.01. 00:41 Various Artists Tommy Roe - Sheila
22.01. 00:37 Leonard Cohen Tennessee Waltz [Live]
22.01. 00:34 The Cotton Kids I'm Crazy Bout My Baby
22.01. 00:30 Chris Rea Instrumental
22.01. 00:25 CRANBERRIES Ode To My Family
22.01. 00:23 ROLLING STONES Time is on My Side
22.01. 00:19 EURYTHMICS Sweet Dreams
22.01. 00:16 BILLY KRAMER AND THE DAKOTAS It´s Gotta Last Forever
22.01. 00:13 PRETTY MAIDS Mother Of All Lies
22.01. 00:07 Ozzy Osbourne See You On The Other Side
22.01. 00:03 ELO Showdown
21.01. 19:02 Studio Vlašim právě nyní on AIR
21.01. 18:53 AC DC Moneytalks
21.01. 18:49 Faith Hill Baby You Belong
21.01. 18:49 High Highs A Real Hero
21.01. 18:46 ABBA S.O.S
21.01. 18:42 Cher If I Could Turn Back Time
21.01. 18:38 KISS Crazy, Crazy Nights
21.01. 18:35 The Offspring Why Don't You Get A Job
21.01. 18:30 DIRE STRAITS Water of love
21.01. 18:26 RAMMSTEIN Du Hast
21.01. 18:23 URIAH HEEP Free Me
21.01. 18:19 Marty Stuart I Can See For Miles (With Old)
21.01. 18:13 ROD STEWART I Was Only Joking
21.01. 18:08 FREDDIE MERCURY Barcelona
21.01. 18:04 Linkin Park Linkin Park
21.01. 18:00 ULTRAVOX The Voice
21.01. 17:58 TUBLATANKA Láska drz ma nad hladinou
21.01. 17:54 Lonestar Let's Be Us Again
21.01. 17:51 Def Leppard Back in Your Face
21.01. 17:47 Roxette Wish I Could Fly
21.01. 17:43 Bruce Springsteen Dancing In The Dark
21.01. 17:39 Bon Jovi Make A Memory
21.01. 17:36 Tom Robinson Band Bully For You
21.01. 17:32 MEREDITH BROOKS Bitch
21.01. 17:28 BRYAN ADAMS The Only Thing That Looks Good
21.01. 17:26 The Shadows Foot Tapper
21.01. 17:19 DOORS Riders On The Storm
21.01. 17:15 MICHAEL JACKSON Dirty Diana
21.01. 17:12 Queen We Are The Champions
21.01. 17:08 ALICE COOPER Love's A Loaded Gun
21.01. 17:03 Sting Why Sould I Cry For You
21.01. 17:00 Cocker Joe Night calls
21.01. 16:59 4 Non Blondes What's Up.
21.01. 16:55 PINK FLOYD Free Four
21.01. 16:49 Ozzy Osbourne Perry Mason
21.01. 16:45 Procol Harum A White Shade of Pale
21.01. 16:41 Berlin Take My Breath Away
21.01. 16:36 WHITESNAKE Too Many Tears
21.01. 16:31 Foreinger I Want To Know What
21.01. 16:27 First Aid Kit My Silver Lining
21.01. 16:23 Franky Goes to Hollywood (Regga Power Of Love
21.01. 16:18 Gary Moore The Loner
21.01. 16:15 The Zombies - She's Not There
21.01. 16:11 SIMPLE MINDS Don't You Forget About Me
21.01. 16:07 Ana Johnsson We Are
21.01. 16:03 Norah Jones & the Peter Malick All Your Love
21.01. 15:59 Bachman Turner Overdrive Life Still Goes On
21.01. 15:55 GARY NUMAN Cars
21.01. 15:52 SCOTT MCKENZIE San Francisco
21.01. 15:48 LYNYRD SKYNYRD Sweet Home Alabama
21.01. 15:45 Sixpence None The Richer There She Goes
21.01. 15:42 Gipsy Kings Bamboleo
21.01. 15:39 The Traditionist A Sleep Be Told
21.01. 15:35 Nazareth Nazareth - 11-Love Hurts
21.01. 15:32 Linkin Park A Place For My Head
21.01. 15:29 Status Quo Marguerita Time
21.01. 15:25 Apollo 440 Stop the rock
21.01. 15:22 Santana ft. Chad Kroeger Into The Night
21.01. 15:17 BURMA JONES Samba
21.01. 15:13 The Corrs What Can I Do
21.01. 15:10 ALANIS MORISSETTE Ironic
21.01. 15:05 DIRE STRAITS When It Comes To You - 95
21.01. 15:02 Rick Springfield I Dont Want Anything From You
21.01. 14:55 Limbiskit Behind blue Eyes
21.01. 14:51 Nirvana Come As You Are
21.01. 14:48 Rembrandts I'll Be There For You
21.01. 14:46 SIMON AND GARFUNKEL Cecilia
21.01. 14:41 Chris DeBurgh High On Emotion
21.01. 14:38 The Pretenders Don't Get Me Wrong
21.01. 14:33 Terence Trent D 39 Arby Sign Your Name
21.01. 14:27 Oasis D'You Know What I Mean
21.01. 14:25 MANFRED MANN Do Wah Diddy Diddy
21.01. 14:21 ERIC CLAPTON Before You Accuse Me [Version
21.01. 14:18 POLICE Spirits In The Material World
21.01. 14:14 Chris Rea Three little green candles
21.01. 14:12 Fats Domino Blueberry Hill
21.01. 14:09 Fool s Garden Lemon Tree
21.01. 14:04 Talking Heads Road to Nowhere
21.01. 14:01 INXS By My Side
21.01. 13:58 VERONA Ztracena bloudim
21.01. 13:55 PHIL COLLINS Invisible Touch
21.01. 13:50 Asian Dub Foundation 1000 Mirrors
21.01. 13:45 Flogging Molly Float
21.01. 13:40 ROLLING STONES Already Over Me
21.01. 13:36 Enigma Return To Innocence.
21.01. 13:32 Gary Stewart An Empty Glass (That's the Way
21.01. 13:28 Little Big Town Lonely Enough
21.01. 13:25 James Blunt You're Beautiful
21.01. 13:20 SMOKIE III
21.01. 13:17 Queen Hammer To Fall
21.01. 13:14 The Shadows Guitar Tango
21.01. 13:10 The Cars Fear factory
21.01. 13:07 Iva Frühlingová Oú Tu Veux Quand Tu Veux
21.01. 13:03 SCORPIONS Daddys Girl
21.01. 12:02 Zaneta Dzobová Bestofka - profil skupiny
21.01. 11:58 Robbie Williams Track 04
21.01. 11:53 George Michael Careless Whisper
21.01. 11:49 Manu Chao Bongo Bong
21.01. 11:45 Roxette Shes Got The Look
21.01. 11:41 Barta - Jelinek - Klempir Citrus Feeling
21.01. 11:37 LOU REED Perfect Day
21.01. 11:34 Lenk - Janoušek Jak je starý svět
21.01. 11:31 VLADIMIR MISIK Variace Na Renesancni Tema
21.01. 11:26 Heart All I Wanna Do Is Make Love t
21.01. 11:22 ELO Ma-Ma-Ma Belle
21.01. 11:19 Twin Atlantic Actions That Echo
21.01. 11:16 CZ ethno Rumovy rekviem
21.01. 11:12 Harem Scarem Slowly Slipping Away
21.01. 11:08 IRON MAIDEN No prayer for the dying
21.01. 11:04 Negative Dead As We
21.01. 11:00 EUNICA Svět
21.01. 10:55 Eagles New Kid In Town
21.01. 10:51 SIMPLE MINDS Love Song
21.01. 10:46 AC DC Thunderstruck
21.01. 10:41 Talk Talk Such A Shame
21.01. 10:37 Shania Twain whose bed have your boots been
21.01. 10:34 HARRY NILSSON Everybody's Talkin'
21.01. 10:30 Firehouse In Your Perfect World
21.01. 10:27 THE TREMELOES Yellow River
21.01. 10:24 Cheap Trick If You Want My Love
21.01. 10:20 Extreme Hole Hearted
21.01. 10:16 Cocker Joe What becomes of the broken
21.01. 10:12 WHITESNAKE Your Precious Love
21.01. 10:08 GUNS N ROSES So Fine
21.01. 10:05 Sammy Kershaw She Don't Know She's Beautiful
21.01. 10:00 Cher One By One
21.01. 09:56 seagull seagull
21.01. 09:51 UB 40 Red Red Wine
21.01. 09:47 Status Quo The Wanderer
21.01. 09:44 SMOKIE I'll Meet You At Midnight
21.01. 09:41 Troy Olsen It's A Long Way Across Texas
21.01. 09:38 C.S.N.&Y. Our House
21.01. 09:34 Sting Mad About You
21.01. 09:30 Lenny Kravitz Circus
21.01. 09:26 SIMON AND GARFUNKEL El Condor Pasa (If I Could)
21.01. 09:23 Suzi Quatro Can the can
21.01. 09:17 BLACK SABBATH Sabbath Bloody Sabbath
21.01. 09:14 Simply Red Something Got Me Started
21.01. 09:05 Toni Braxton Unbreak My Heart
21.01. 09:01 C.S.N.&Y. Woodstock
21.01. 08:56 Bryan Ferry and Roxy Music Oh Yeah
21.01. 08:52 Love aint nothin
21.01. 08:48 Empire Of The Sun We Are The People
21.01. 08:43 ELTON JOHN Believe
21.01. 08:39 SUZANNE VEGA Luka
21.01. 08:35 JETHRO TULL Locomotive Breath
21.01. 08:32 Journey Loved By You
21.01. 08:27 Accept The king
21.01. 08:23 EURYTHMICS Sweet Dreams
21.01. 08:18 CARS Wound Up On You
21.01. 08:15 Falco Egoist
21.01. 08:10 Ozzy Osbourne I Just Want You
21.01. 08:07 LUCIE Šťastnej chlap
21.01. 08:03 Queen I Want It All
21.01. 07:58 HUEY LEWIS AND THE NEWS The Power Of Love
21.01. 07:55 2NE1 Lonely
21.01. 07:51 Genesis Follow You Follow Me
21.01. 07:46 NIGHTWISH Last of the Wilds
21.01. 07:43 ERIC CLAPTON Willie And The Hand Jive
21.01. 07:38 ROLLING STONES Anybody Seen My Baby
21.01. 07:35 Sarah Buxton Innocence
21.01. 07:30 ROD STEWART Young Turks
21.01. 07:26 Terence Trent D 39 Arby Sign Your Name
21.01. 07:21 Kylie Minogue Where the wild roses grow
21.01. 07:18 Harem Scarem Honestly
21.01. 07:13 Peter Sarstedt Where Do You Go To (My Lovely)
21.01. 07:10 Vixen Cryin'
21.01. 07:06 Shania Twain you win my love
21.01. 07:02 KISS I Was Made For Loving You
21.01. 07:00 Piero Umiliani Mah Na' Mah Na'
21.01. 06:57 Mišík Vladimir Stříhali dohola malého chlapečka
21.01. 06:53 Cher Just Like Jesse James
21.01. 06:49 Crazy Town Butterfly
21.01. 06:45 Depeche Mode Policy Of Truth
21.01. 06:40 SANTANA- Europa (Earth's Cry Heaven's Smile)
21.01. 06:38 CREEDENCE CLEARWATER REVIVAL Fortunate Son
21.01. 06:34 Talk Talk It's My Life
21.01. 06:30 Bad Company Five Finger Dead Punch
21.01. 06:27 Pulp Fictiopn Girl, You're Be A Woman
21.01. 06:23 No Doubt - Don't Speak
21.01. 06:20 BLACK SABBATH Paranoid
21.01. 06:15 Rick Springfield Affair Of The Heart
21.01. 06:12 SMOKIE Changing All The Time
21.01. 06:08 BECK O Maria
21.01. 06:05 SIMON AND GARFUNKEL Scarborough Fair-Canticle
21.01. 06:01 Deep Purple Bad Attitude
21.01. 05:55 Robbie Williams Track 02
21.01. 05:50 LIMP BIZKIT Take A Look Around
21.01. 05:45 MICHAEL JACKSON Billie Jean
21.01. 05:42 CLASH London Calling
21.01. 05:39 CZ na kloboučku Honky Tonky Women
21.01. 05:35 A-Ha Minor Earth - Major Sky
21.01. 05:31 Nik Kershaw The Riddle
21.01. 05:28 Blake Shelton All Over
21.01. 05:25 Jesse And Noah Faster Horses (The Cowboy And
21.01. 05:22 Offspring Vultures
21.01. 05:18 Sting Mad About You
21.01. 05:14 Visage Fade to Grey
21.01. 05:11 INXS New Sensation
21.01. 05:08 ELO Rockaria
21.01. 05:04 Little Texas Track08
21.01. 05:00 R-Force Blues, Whiskey & Harley
21.01. 04:59 Bryan Ferry and Roxy Music More Than This
21.01. 04:55 MUNGO JERRY Hello Nadine
21.01. 04:49 NIGHTWISH Meadows of Heaven
21.01. 04:46 ELVIS PRESLEY ELVIS_PRESLEY-1967-10-Love let
21.01. 04:42 Jiří Schelinger Holubí dům
21.01. 04:38 Kim Wilde You Keep Me Hangin' On
21.01. 04:35 ERIC CLAPTON Hey Hey
21.01. 04:31 OLYMPIC Ja (sobectvi)
21.01. 04:28 Various Artists Frankie Avalon - Venus
21.01. 04:25 The Beach Boys Kokomo
21.01. 04:23 The Shadows Kon-Tiki
21.01. 04:19 White Town Your woman
21.01. 04:15 Billy Ray Cyrus A Good Day
21.01. 04:11 Ronnie Dunn Cost Of Livin' (Full Length Ve
21.01. 04:07 Tina Turner Private Dancer
21.01. 04:02 Deep Purple Burn
21.01. 03:57 BSP Zeme vzdalena
21.01. 03:54 Travis Tritt Rough Around the Edges
21.01. 03:50 ALICE COOPER Lost In America
21.01. 03:45 Oasis Stop Crying Your Heart Out
21.01. 03:42 Falco No Time For Revolution
21.01. 03:37 BLACK SABBATH I Won't Cry for You
21.01. 03:32 POLICE Wrapped Around Your Finger
21.01. 03:27 U2 Staring At The Sun
21.01. 03:23 IGGY POP Candy
21.01. 03:20 SMOKIE Living next door to alice
21.01. 03:15 SCORPIONS Rock You Like a Hurricane
21.01. 03:11 Trace Adkins Honky Tonk Badonkadonk
21.01. 03:08 THE DOORS Love Me Two Times
21.01. 03:04 Peter Gabriel Solsbury Hill
21.01. 03:00 Bruce Springsteen Glory Days
21.01. 02:52 Porad Jendy Kulíka Starej pes hraje jazz
21.01. 02:00 rozhovory s hosty Zivot není náhoda
21.01. 01:57 Aerosmith Hole In My Soul
21.01. 01:53 Edwyn Collins A Girl Like You
21.01. 01:50 Blake Shelton Good Old Boy, Bad Old Boyfrien
21.01. 01:46 Cheap Trick Miracle
21.01. 01:42 DAVID BOWIE Under Pressure
21.01. 01:40 BEATLES Michelle
21.01. 01:34 SarahBuxton Stupid boy
21.01. 01:31 ROLLING STONES Its All Over Now
21.01. 01:26 Red Hot Chili Peppers The Adventures Of Rain Dance M
21.01. 01:23 CZ oldies Nahrobní kamen
21.01. 01:20 Little Texas Track05
21.01. 01:15 Faith Hill Free
21.01. 01:13 BAY CITY ROLLERS Saturday Night
21.01. 01:08 MeSyO Another Brick in The Wall
21.01. 01:04 Petr Spaleny Až mě Andělé
21.01. 01:00 ELTON JOHN Crocodile Rock
21.01. 00:56 N.Cave&The Bad Seeds&K.Minogue Where the wild roses grow
21.01. 00:51 BUTY Mam jednu ruku dlouhou
21.01. 00:49 LED ZEPPELIN LIVING LOVING MAID
21.01. 00:45 Datarock Amarillion
21.01. 00:41 OLYMPIC Otazky
21.01. 00:38 Norah Jones & the Peter Malick Things You Don't Have to Do
21.01. 00:34 Gretchen Wilson Holdin' You
21.01. 00:31 Marquess Vayamos Companeros
21.01. 00:27 CRANBERRIES Dreams
21.01. 00:22 Gotthard Sister Moon
21.01. 00:17 GUNS N ROSES Knocking On Heavens Door
21.01. 00:13 Erasure Always
21.01. 00:11 Various Artists Jerry Lee Lewis - Great Balls
21.01. 00:06 ELVIS PRESLEY Tomorrowis a long time
21.01. 00:01 ALICE COOPER Poison

Aktuality, programové tipy, ve zkratce:
29.12.2016:
Pořad MEZI NEBEM A ZEMÍ končí
Pořad Mezi nebem a zemí se s vámi v roce 2016 loučí. Díly, které jste nestihli poslouchat, najdete v archivu rádia. Příjemný poslech a v roce 2017 jen vše dobré přeje Majka Rob
| | |
| --- | --- |
| Celkem | 496237 |
| Leden | 43881 |
| Dnes | 414 |
| Online | 3 |