Přehled článků, novinek a informací z HEY RADIA: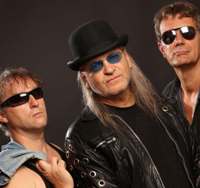 Rozhovor s kapelou Lokomotiva Planet
Poslechněte si v neděli od 15:00 hodin rozhovor s kapelou, kterou vlastně znáte již z našeho playlistu. O to větší překvapení to pro Vás bude, až zjistíte o jakou kapelu se jedná! Stejně tak jsme byli překvapeni i my!
Aktualizace:
Rozhovor ke ztažení:
zde>>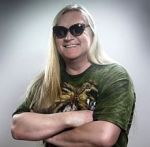 ROCK Music v novém vysílacím čase!
Pozor! Pro všechny příznivce pořadu
ROCK MUSIC
, který připravuje pro radio HEY Kůsovka, máme dobrou zprávu: Nasazujeme nový vysílací čas pro 1. reprízu pořadu, a to
v sobotu od 18:00 do 19:00 hodin
!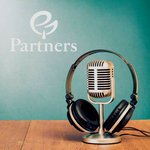 Partners - jarní série startuje již 19.3.2019
Finanční poradci Partners se vrací do našeho vysílání v pravidelných vysílacích časech! První rozhovor si poslechněte již v úterý 19.3.2019 v 18:00 hodin. (ve studiu bude ing. Matúš Kuchálik - téma Finanční plánování). Vše o pořadu:
zde>>

Obrázek Alba u právě hraného songu!
Radio HEY připravilo pro své posluchače novou vychytávku! Na našich www se u názvu songu, který právě vysíláme načítá i obrázek alba, ze kterého uvedený song hrajeme! Vyzkoušejte a klikněte si na obrázek cédéčka!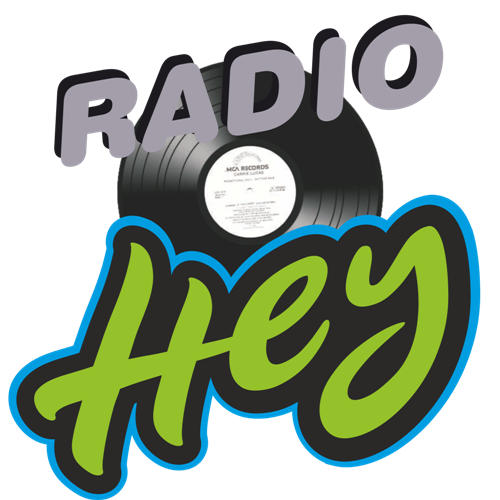 Na stránkách HEY Radia je právě
12
lidí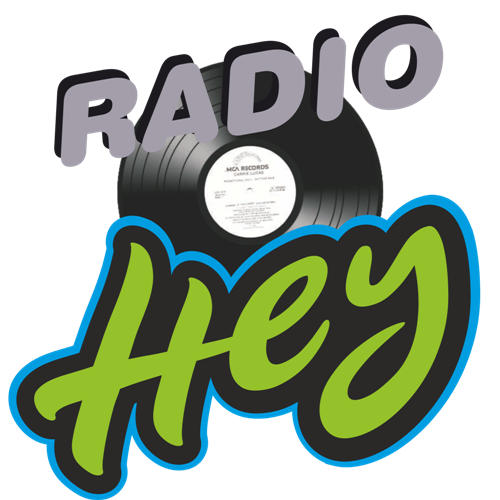 HEY Radio Vás vítá, jste tu jako
neznámý posluchač
.
Zaregistrujte se
Aktuální program | Právě nyní ON AIR: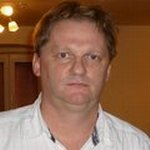 Mezi 6:00 až 9:00 hodinou posloucháte ranní blok se Standou Čeňkem z pražského studia. Názory, hudební tipy směřujte do studia, tel.:
2222 54321
| nebo na
e-mail.



Přehled programu na středu | Podrobně: zde>>
---
Historie dnešního playlistu:
8:51   WHITESNAKE - Love Ain't No Stranger
8:51   WHITESNAKE - Love Ain't No Stranger
8:48   TWISTED SISTER - The Price
8:41   BIG TYMERS/BOO/GOTTI/TATEEZE - Oh Yeah
8:36   SABATON - Bismarck
8:31   FOO FIGHTERS - Long Road to Ruin
8:24   MAGNUM - On The 13th Day
8:20   JAKSI TAKSI - Zachovejte paniku
8:14   RAMMSTEIN - Amerika
8:14   RAMMSTEIN - Amerika
8:11   BLACK STAR RIDERS - Before the War
8:06   KISS - Outta This World
7:59   LINKIN PARK - Numb
7:55   WITHIN TEMPTATION - Sinead
7:50   PRETTY MAIDS - My Soul To Take (New Song)
7:46   SIMPLE PLAN - Farewell
7:41   RED HOT CHILI PEPPERS - By The Way
7:40   RED HOT CHILI PEPPERS - By The Way
7:37   TEXAS - I don't want a lover
7:32   AVANTASIA - Lavender
7:28   THE CLASH - London Calling
7:27   HEART - All I Wanna Do Is Make Love To
7:24   AC/DC - Anything Goes
7:17   GAMMA RAY - Follow Me
7:13   THE OFFSPRING - Pretty Fly (For a White Guy)
7:07   TRAKTOR - Letokruhy
7:03   BON JOVI - Runaway
6:53   ALICE COOPER - Might As Well Be On Mars
6:49   SCORPIONS - Rock You Like A Hurricane
6:45   MANIC STREET PREACHERS - Tsunami
6:41   JUDAS PRIEST - Lightning Strike
6:35   MY CHEMICAL ROMANCE - Welcome To the Black Parade
6:32   FREEDOM CALL - Mr. Evil
6:31   FREEDOM CALL - Mr. Evil
6:27   R.E.M. - Bad Day
6:22   RAINBOW - Temple Of The King
6:22   RAINBOW - Temple Of The King
6:18   BLACK STAR RIDERS - Finest Hour
6:11   BRUCE DICKINSON - Tears Of The Dragon
6:08   KABÁT - Valkyra
6:04   MANIC STREET PREACHERS - Let Robeson Sing
6:04   MANIC STREET PREACHERS - Let Robeson Sing
6:00   FIREHOUSE - Sleeping With You
5:59   FOO FIGHTERS - Outside (Los Angeles, CA) (fea
5:59   FOO FIGHTERS - Outside (Los Angeles, CA) (fea
5:54   DEEP PURPLE - King Of Dreams
5:54   DEEP PURPLE - King Of Dreams
5:00   MICHAEL VIKTOŘÍK JE NAHEY! - Wictory SHOW
4:59   MICHAL PROKOP - Bitva o Karlův most
4:56   THE KILLERS - Runaways
4:53   ELECTRIC LIGHT ORCHESTRA - Hold on Tight
4:49   THE ROLLING STONES - Highwire
4:45   BRYAN ADAMS - All For Love
4:40   KEKS - Tolik zivotu
4:36   SCORPIONS - Send Me an Angel
4:32   VOLBEAT - The Sinner Is You
4:28   QUEEN - Keep Yourself Alive
4:25   VOLBEAT - My Body
4:19   OZZY OSBOURNE - Perry Mason
4:15   SABATON - The Last Stand
4:12   NAZARETH - Love Leads To Madness
4:08   JIMI HENDRIX - Hey Joe
4:04   MICHAEL SCHENKER S TEMPLE OF R - Good Times
4:01   ROBER PALMER - Bad Case Of Loving You
3:58   AXEL RUDI PELL - Forever Angel
3:57   TRAVIS - Moving
3:55   DIVOKEJ BILL - Rozárka
3:55   THE SMITHS - Panic
3:51   KEITH RICHARDS - Something for Nothing
3:51   KEITH RICHARDS - Something for Nothing
3:51   IMAGINE DRAGONS - America
3:48   NAZARETH - This Flight Tonight
3:48   NAZARETH - This Flight Tonight
3:47   JOE COCKER - Summer in the City
3:44   FIND ME - Dark Angel
3:44   FIND ME - Dark Angel
3:43   AUDIOSLAVE - Revelations
3:40   ARCTIC MONKEYS - She's Thunderstorms
3:40   GUNS N ROSES - Live And Let Die
3:37   NIRVANA - Come as You Are
3:36   JOHN PARR - St. Elmo's Fire (1985)
3:33   SHANIA TWAIN - You're still the one
3:32   NIGHTWISH - Élan
3:29   THE ROLLING STONES - (I Can't Get No) Satisfaction
3:28   FOO FIGHTERS - Walk
3:28   FOO FIGHTERS - Walk
3:25   BRUCE DICKINSON - Wicker Man [*]
3:24   THE CURE - Cut Here
3:22   JAGGERZ - The Rapper
3:20   FLEETWOOD MAC - Go Your Own Way
3:18   METALLICA - The Memory Remains
3:17   GOTHARD - Want You In
3:14   STING - Love Is The Seventh Wave
3:13   M83 - Claudia Lewis
3:12   M83 - Claudia Lewis
3:11   RED HOT CHILI PEPPERS - Higher Ground
3:09   DOGA - Chtěl bych
3:06   PROKOP MICHAL & FRAMUS 5 - Blues o spolykanych slovech
3:04   OMEGA - Ezüst esö
3:02   GREEN DAY - Working class hero
3:00   DEEP PURPLE - Burn [Single Edit]
2:59   PINK FLOYD - Wish You Were Here
2:59   PINK FLOYD - Wish You Were Here
2:58   THE POLICE - De Do Do Do, De Da Da Da
2:55   KEKS - Nářez
2:53   ROBBIE WILLIAMS - No Regrets
2:50   METALWINGS - Crying of the Sun
2:50   METALWINGS - Crying of the Sun
2:49   QUEEN - Barcelona
2:46   SUPERTRAMP - Breakfast In America
2:46   PINK CREAM 69 - Talk to the Moon (Live)
2:41   QUEEN - Somebody to Love
2:41   DEEP PURPLE - Smoke on the Water
2:37   VAN HALEN - Jump
2:37   REAMONN - Star
2:33   MESYO - It's My Life
2:32   IRON MAIDEN - The Wicker Man
2:30   KISS - Rise To It
2:28   FIREHOUSE - Reach For The Sky
2:25   NIGHTWISH - I Want My Tears Back
2:21   SCORPIONS - Still Loving You
2:21   SCORPIONS - Still Loving You
2:20   AVANTASIA - Maniac
2:18   AC/DC - You Shook Me All Night Long
2:15   JIRÍ SCHELINGER - Šípková Růženka
2:14   JIRÍ SCHELINGER - Šípková Růženka
2:14   OZZY OSBOURNE - Diary of a Madman
2:10   TESLA - What a Shame
2:09   SOUNDGARDEN - My Wave
2:07   NELSON - Love And Affection
2:06   NELSON - Love And Affection
2:05   BLACK STAR RIDERS - Finest Hour
2:03   SLADE - Run Run Away
2:02   SURVIVOR - I Can't Hold Back
1:59   DEEP PURPLE - When a Blind Man Cries ['97 Re
1:57   THE ALAN PARSONS PROJECT - Don't Answer Me
1:02   JAKUB MELÍN - New Wave
1:01   JAKUB MELÍN - New Wave
0:59   BIG MOUNTAIN - Baby I Love Your Way
0:56   SIXX A.M. - Without You
0:56   SIXX A.M. - Without You
0:54   ZNOUZECTNOST - Plán
0:54   IGGY POP - Lust for Life
0:50   THE RASMUS - In the Shadows
0:47   KABÁT - Bruce Willis
0:46   SURVIVOR - High On You
0:44   AC/DC - Who Made Who
0:40   PEARL JAM - Not For You
0:40   BON JOVI - With These Two Hands
0:37   GREEN DAY - Are We the Waiting
0:37   THE KOOKS - Eskimo Kiss
0:34   BUDDY KNOX - Party Dool
0:34   BLOSSOMS - Cut Me and I'll Bleed
0:31   KISS - Shandi
0:29   PLACES OF POWER - In Your Wildest Dreams
0:29   PLACES OF POWER - In Your Wildest Dreams
0:27   LOU REED - Perfect Day
0:25   JOURNEY - I'll Be Alright Without You
0:22   GUNS N ROSES - Ain't It Fun
0:21   BACHMAN-TURNER OVERDRIVE - Find out About Love
0:18   GUNS N ROSES - Welcome To The Jungle
0:17   ŠKWOR - Zda se mi
0:14   THE ROLLING STONES - Jumpin' Jack Flash
0:13   THE ROLLING STONES - Jumpin' Jack Flash
0:13   TEAM - Narocny
0:09   SONATA ARCTICA - The Wind Beneath My Wings
0:09   REBELLIOUS SPIRIT - Forever Young
0:06   MESYO - Highway To Hell
0:01   KEB MO - It's All Coming Back
0:01   ERIC CLAPTON - Little Queen Of Spades

------------------------ včera ------------------------
18.6.  23:57   KEKS - Tak zavolej
18.6.  23:57   BATTLE BEAST - Stay Black (Bonus Track)
18.6.  23:55   THE KOOKS - Mr. Nice Guy
18.6.  23:53   KRUCIPÜSK - Láska je kurva
18.6.  23:50   MUSE - Uprising
18.6.  23:50   KINGS OF LEON - Supersoaker
18.6.  23:46   DISTURBED - The Sound Of Silence
18.6.  23:46   DISTURBED - The Sound Of Silence
18.6.  23:45   AEROSMITH - Luv XXX
18.6.  23:42   VIKTOR DYK AND WAW - Dny a týdny
18.6.  23:41   URIAH HEEP - Light Of A Thousand Stars
18.6.  23:36   BLACK SABBATH - Zeitgeist
18.6.  23:36   BLACK SABBATH - Fairies Wear Boots (2009 Remas
18.6.  23:32   WILCO - Born Alone
18.6.  23:32   WILCO - Born Alone
18.6.  23:31   METALLICA - Remember tomorrow
18.6.  23:27   ALKALINE TRIO - Young Lovers
18.6.  23:25   METALLICA - One
18.6.  23:24   R-FORCE - Když jsem jednou tady
18.6.  23:21   BACHMAN - Heavy Blues
18.6.  23:20   BACHMAN - Heavy Blues
18.6.  23:20   VOLBEAT - The Nameless One
18.6.  23:16   ARAKAIN - Nenávidím
18.6.  23:15   TRAKTOR - Letokruhy
18.6.  23:12   VIKTOR DYK AND WAW - Dny a týdny
18.6.  23:08   THE DOORS - Light My Fire
18.6.  23:07   MASTERPLAN - Sail On
18.6.  23:03   TRAKTOR - Láskožrouti
18.6.  23:01   BRUCE DICKINSON - Darkside of Aquarius
18.6.  23:00   HUDBA PRAHA - Časy zlý
18.6.  22:58   KOMUNAL - Hymna
18.6.  22:56   GARY MOORE - All Your Love
18.6.  22:53   OMEGA - Remembering
18.6.  22:52   QUIET RIOT - Bang Your Head (Metal Health)
18.6.  22:50   KABÁT - Bang!
18.6.  22:48   PUMPA - Slabikář
18.6.  22:46   SABATON - Rorke's Drift
18.6.  22:44   QUEEN - Hammer to Fall
18.6.  22:42   NIRVANA - Dumb
18.6.  22:36   AXEL RUDI PELL - Only The Strong Will Survive
18.6.  22:33   HORKÝŽE SLÍŽE - L a G Song
18.6.  22:33   HORKÝŽE SLÍŽE - L a G Song
18.6.  22:30   FRANZ FERDINAND - Darts Of Pleasure
18.6.  22:26   REAL LIFE - Breaking Point
18.6.  22:22   DOMINOE - Angel don't cry
18.6.  22:22   DOMINOE - Angel don't cry
18.6.  22:18   KROKUS - Ride Into The Sun
18.6.  22:11   OZZY OSBOURNE - You Can't Kill Rock And Roll
18.6.  22:11   OZZY OSBOURNE - You Can't Kill Rock And Roll
18.6.  22:08   CATFISH AND THE BOTTLEMEN - Cocoon
18.6.  22:07   CATFISH AND THE BOTTLEMEN - Cocoon
18.6.  22:04   KINGS OF LEON - Wait for Me
18.6.  22:01   AIVN´S NAKED TRIO - Somniac
18.6.  22:00   AIVN´S NAKED TRIO - Somniac
18.6.  21:58   MESYO - Still Got The Blues
18.6.  21:55   MILAN HLAVSA & JAN VOZÁRY - Podivuhodny mandarin
18.6.  21:00   MICHAEL VIKTOŘÍK - Wicktory SHOW
18.6.  20:56   R-FORCE - Zkameníš
18.6.  20:40   METALLICA - The Unforgiven Ii
18.6.  20:34   SABATON - Far From the Fame
18.6.  20:21   PANTERA - Cemetery Gates
18.6.  20:17   HARLEJ - Strazni Andele
18.6.  20:12   JOAN OSBORNE - One For Us
18.6.  19:55   JOE BONAMASSA & BETH HART - I´ll Take Care of You
18.6.  19:50   ALANAH MYLES - Black Velvet
18.6.  19:45   JINGLE - Blues Intro
18.6.  19:39   DAN GRANERO TRIO - Blues Express
18.6.  19:34   GEORGE THOROGOOD - Bad the Bone
18.6.  19:26   GEORGE THOROGOOD - One Bourbon, One Sctoch, One Beer
18.6.  19:22   BACHMAN - We Need To Talk
18.6.  19:08   JINGLE - Blues Intro
18.6.  18:49   ARETHA FRANKLIN - Today I Sing the Blues
18.6.  18:41   ARCHIE EDWARDS - The Road Is Rough And Rocky
18.6.  18:28   JOHN LEE HOOKER & DOORS - Roadhouse Blues
18.6.  18:09   PAUL MC.CARTNEY & WINGS - Maybe Im Amazed
18.6.  18:06   B.B. KING/ERIC CLAPTON - Riding with the King
18.6.  18:03   JACK BRUCE - Perfect Place
18.6.  17:56   LED ZEPPELIN - Houses Of The Holy
18.6.  17:53   KISS - Rock And Roll All Nite
18.6.  17:48   RAMMSTEIN - Deutschland
18.6.  17:43   GOLDEN EARRING - Twilight Zone
18.6.  17:38   AC/DC - Thunderstruck
18.6.  17:34   COCHRANE TOM & RED RIDER - I Wonder
18.6.  17:31   JUDAS PRIEST - Breaking the Law
18.6.  17:24   METALLICA - Nothing Else Matters
18.6.  17:24   METALLICA - Nothing Else Matters
18.6.  17:20   CAIN S OFFERING - Into the Blue
18.6.  17:15   THE WALLFLOWERS - One Headlight
18.6.  17:12   DEEP PURPLE - Soldier Of Fortune
18.6.  17:11   DEEP PURPLE - Soldier Of Fortune
18.6.  17:08   MESYO - Fox On The Run
18.6.  17:03   JUDAS PRIEST - Worth Fighting For
18.6.  16:59   THIRD EYE BLIND - Semi Charmed Life
18.6.  16:55   SLASH - Standing In The Sun
18.6.  16:55   SLASH - Standing In The Sun
18.6.  16:50   LED ZEPPELIN - All My Love
18.6.  16:45   PLACE VENDOME - Break Out
18.6.  16:45   PLACE VENDOME - Break Out
18.6.  16:39   MICHAL PROKOP - Někdy a někde
18.6.  16:34   ISSA - River of love
18.6.  16:31   WALDA GANG - Asi se mi stejská
18.6.  16:30   WALDA GANG - Asi se mi stejská
18.6.  16:25   AEROSMITH - Love in an Elevator
18.6.  16:19   ASIA - Open Your Eyes
18.6.  16:14   LITA FORD - Black Leather Heart
18.6.  16:10   AUDIOSLAVE - Sound Of A Gun
18.6.  16:05   IGGY POP - Cry for Love
18.6.  15:58   ASIA - Sole Survivor
18.6.  15:54   R-FORCE - Blues, Whiskey & Harley
18.6.  15:54   R-FORCE - Blues, Whiskey & Harley
18.6.  15:51   HAREM SCAREM - Things I Know
18.6.  15:50   HAREM SCAREM - Things I Know
18.6.  15:46   KEN HENSLEY - Give Me A Reason
18.6.  15:42   LED ZEPPELIN - Black Dog (Basic Track with Gu
18.6.  15:38   PASSENGER - Let Her Go
18.6.  15:34   ZZ TOP - I Gotsta Get Paid
18.6.  15:29   NAZARETH - Medley: The Rowan Tree/Teel Me
18.6.  15:28   NAZARETH - Medley: The Rowan Tree/Teel Me
18.6.  15:24   DEEP PURPLE - You Keep On Moving
18.6.  15:19   BON JOVI - Always
18.6.  15:16   JETHRO TULL - Aqualung
18.6.  15:14   OZZY OSBOURNE - Crazy Train
18.6.  15:11   MIDGE URE - If I Was
18.6.  15:10   SUNSTORM - Emotional Fire
18.6.  15:08   THE ROLLING STONES - The Harlem Shuffle
18.6.  15:05   ITCHY - Before You Go
18.6.  15:04   WHITESNAKE - Too Many Tears
18.6.  15:01   FIRST AID KIT - My Silver Lining
18.6.  14:58   RAINTIMES - Together As Friends
18.6.  14:56   HAREM SCAREM - Here Today, Gone Tomorrow
18.6.  14:55   JIMMY PAGE - Liquid Mercury
18.6.  14:52   FOO FIGHTERS - Something From Nothing
18.6.  14:49   VAN HALEN - You Really Got Me
18.6.  14:43   WITHIN TEMPTATION - Paradise (ft. Tarja)
18.6.  14:43   DEEP PURPLE - Call Of The Wild
18.6.  14:39   NIGHTWISH - Sleeping Sun
18.6.  14:39   DEEP PURPLE - The Unwritten Law
18.6.  14:36   AC/DC - You Shook Me All Night Long
18.6.  14:35   W.E.T. - On The Run
18.6.  14:31   WOHNOUT - O gramofon
18.6.  14:31   PINK FLOYD - Run Like Hell
18.6.  14:28   URIAH HEEP - Easy Livin'
18.6.  14:27   THE FABULOUS THUNDERBIRDS - Tuff Enuff
18.6.  14:23   RAMMSTEIN - Engel
18.6.  14:22   METALLICA - Enter Sandman
18.6.  14:18   MINNIVA - Bismarck (feat. Quenton Cornet)
18.6.  14:16   ALICE COOPER - Little By Little
18.6.  14:15   DAVID GILMOUR - All Lovers Are Deranged
18.6.  14:12   SCORPIONS - Soul Behind The Face
18.6.  14:09   MAGNUM - Shadow Town
18.6.  14:07   YNGWIE MALMSTEEN - Now Is the Time
18.6.  14:04   SLADE - Hey Ho Wish You Well
18.6.  14:02   OZZY OSBOURNE - Flying High Again
18.6.  14:01   HAREM SCAREM - See Saw
18.6.  13:59   MESYO - Highwaystar
18.6.  13:56   FIREHOUSE - All She Wrote
18.6.  13:54   KOLLER DAVID - S tebou
18.6.  13:50   RICK SPRINGFIELD - State of the Heart
18.6.  13:49   LED ZEPPELIN - Since I've Been Loving You
18.6.  13:45   MÖTLEY CRÜE - Don't Go Away Mad (Just Go Awa
18.6.  13:40   TOTO - Rosanna
18.6.  13:39   WHITESNAKE - Too Many Tears
18.6.  13:36   AIVN´S NAKED TRIO - Hell no
18.6.  13:32   MICHAL PELANT - Mezi psem a vlkem
18.6.  13:27   MICHAEL SCHENKER FEST - The Last Supper
18.6.  13:23   SIMPLE MINDS - Sloop John B
18.6.  13:21   VLADIMÍR MIŠÍK - Kuře v hodinkách
18.6.  13:19   NEGATIVE FACE - Negative Face - Poznani_singl
18.6.  13:14   CAS HALEY - Survive
18.6.  13:13   DEEP PURPLE - Soldier Of Fortune
18.6.  13:10   AC/DC - Have A Drink On Me
18.6.  13:07   GUNS N ROSES - Used To Love Her (1988)
18.6.  13:05   MŇÁGA A ŽĎORP - Psi pana Pavlova
18.6.  13:01   FREDDIE MERCURY - In My Defence [2000 Remix]
18.6.  12:56   IVAN KRAL - Bang Bang!
18.6.  12:55   DREAM THEATER - The Gift of Music
18.6.  12:53   SCORPIONS - The Scratch
18.6.  12:49   KRAUSBERRY - Na hrad!
18.6.  12:49   SINEAD O CONNOR - Mandinka
18.6.  12:46   ŠKWOR - Kolikrat...
18.6.  12:45   DEMON DRIVE - She's In Love With You
18.6.  12:41   TANITA TIKARAM - Twist in my sobriety
18.6.  12:38   SIMPLE PLAN - Farewell
18.6.  12:36   CHRIS REA - Auberge
18.6.  12:33   HAMMERFALL - Let the Hammerfall Fall
18.6.  12:32   NAZARETH - Fallen Angel
18.6.  12:28   IVAN KRAL - Rekni mi proc
18.6.  12:28   AVENGED SEVENFOLD - Hail To The King
18.6.  12:25   CHAPEL CLUB - Surfacing
18.6.  12:24   AC/DC - Back In Black
18.6.  12:22   ARGEMA - Kudy z nudy
18.6.  12:19   MIDNIGHT OIL - Redneck Wonderland
18.6.  12:14   RICHIE KOTZEN - War Paint
18.6.  12:10   VOLBEAT - Thanks
18.6.  12:08   DEEP PURPLE - Smoke on the Water
18.6.  12:06   JAKSI TAKSI - Dýchám
18.6.  12:03   AMY MACDONALD - Spark
18.6.  11:56   ALEŠ BRICHTA - Díky za každej den
18.6.  11:55   LUCIE - Dotknu se ohně
18.6.  11:52   SABATON - Bismarck
18.6.  11:52   SABATON - The Last Stand
18.6.  11:47   SUPERMEN - Už znám Tvý klady
18.6.  11:45   SUPERMEN - Už znám Tvý klady
18.6.  11:44   PAUL MCCARTNEY - Everybody out there
18.6.  11:41   PRAGUE CONSPIRACY - Fall of Rock'n'Roll
18.6.  11:39   LENNY KRAVITZ - I Belong To You
18.6.  11:36   MIKE OLDFIELD - Moonlight shadow
18.6.  11:34   SAINT ASONIA - Fairy Tale
18.6.  11:33   WALDA GANG - Opičáci (radio verze)
18.6.  11:30   NICKELBACK - Someday
18.6.  11:28   THE RASMUS - Paradise
18.6.  11:26   YELLOWCARD - Crash the Gates
18.6.  11:24   DAVID BOWIE - Let's Dance [Single Version]
18.6.  11:20   PUMPA - Hodim si lano
18.6.  11:17   KEN HENSLEY - You've Got It
18.6.  11:15   DISTURBED - The Brave And The Bold
18.6.  11:11   NIGHTWISH - Bye Bye Beautiful
18.6.  11:09   LED ZEPPELIN - Since I've Been Loving You
18.6.  11:06   TOM PETTY AND THE HEARTBREAKER - Waiting For Tonight
18.6.  11:02   DEEP PURPLE - The Unwritten Law
18.6.  11:02   ARTIS (OFFICIAL VIDEO) - Tož vem to ďas
18.6.  10:57   LINKIN PARK - Battle Symphony
18.6.  10:54   DEF LEPPARD - Hysteria
18.6.  10:51   DEAF HAVANA - Boston Square
18.6.  10:48   PRINCE - Purple Rain
18.6.  10:44   P!NK - Please Don't Leave Me
18.6.  10:41   BRUCE DICKINSON - Tears Of The Dragon
18.6.  10:38   MICHAL PROKOP - Někdy a někde
18.6.  10:34   KROKUS - Born To Be Wild
18.6.  10:33   ALBAND - Zbude ze mě půl
18.6.  10:31   ALBAND - Zbude ze mě půl
18.6.  10:27   30 SECONDS TO MARS - From Yesterday
18.6.  10:24   METALLICA - Whiskey in the Jar
18.6.  10:23   COLDPLAY - Every Teardrop Is a Waterfall
18.6.  10:21   LUCIE - Takhle Tě mám rád
18.6.  10:20   MIKE & THE MECHANICS - Word of mouth
18.6.  10:18   MANIC STREET PREACHERS - Royal Correspondent
18.6.  10:16   AC/DC - Girls Got Rhythm
18.6.  10:16   NIRVANA - Dumb
18.6.  10:15   BURMA JONES - Samba v kapkach deste
18.6.  10:15   BURMA JONES - Samba v kapkach deste
18.6.  10:11   MICK JAGGER - Don't Tear Me Up
18.6.  10:11   GENESIS - Know What I Like (In Your Ward
18.6.  10:07   KAMIL STŘIHAVKA - Holka capni draka
18.6.  10:07   STING - Fields of Gold
18.6.  10:03   MORAVA - Zpověď
18.6.  10:02   BACHMAN-TURNER OVERDRIVE - Hold Back the Water
18.6.  9:56   MEAT LOAF - I'd do anything for you
18.6.  9:56   PHIL COLLINS - Sussudio
18.6.  9:52   MORCHEEBA - Rome Wasn't Built In A Day
18.6.  9:48   MENSFIELD FEAT MARKETA POULÍČKO - V hlavě tě mám
18.6.  9:44   ALLNEVR - Závist
18.6.  9:43   KROKUS - Too Hot (2010)
18.6.  9:40   ELUVEITIE - The Call of the Mountains
18.6.  9:38   METALLICA - Whiskey in the Jar
18.6.  9:37   RA - Every Little Thing She Does Is
18.6.  9:33   RAMMSTEIN - Deutschland
18.6.  9:31   SCORPIONS - Wind Of Change
18.6.  9:28   STATUS QUO - Whatever You Want
18.6.  9:26   KATAPULT - V Tomhle Nejedu
18.6.  9:24   GAMMA RAY - Follow Me
18.6.  9:23   MICHAEL JACKSON - Black Or White
18.6.  9:21   KABÁT - V pekle sudy válej
18.6.  9:19   VOLBEAT - The Nameless One
18.6.  9:15   TRAKTOR - Artefuckt
18.6.  9:14   OPUS - Positive
18.6.  9:13   TRAKTOR - Artefuckt
18.6.  9:10   TINA TURNER - Private Dancer
18.6.  9:08   BILLY IDOL - Cradle Of Love
18.6.  9:06   GENESIS - Jesus He Knows Me
18.6.  9:05   KABÁT - Malá dáma
18.6.  9:03   DANIEL LANDA - Morituri Te Salutant
18.6.  8:58   BRUCE SPRINGSTEEN - Cover Me
18.6.  8:56   ALEŠ BRICHTA - V uniforme lokaje
18.6.  8:54   NAZARETH¨ - Cover Your Heart
18.6.  8:52   KRAUSBERRY - Táhne mi na 40
18.6.  8:48   IRON MAIDEN - Coming Home
18.6.  8:48   SLASH FEAT. MYLES KENNEDY AND - The Dissident
18.6.  8:42   NIRVANA - Come as You Are
18.6.  8:41   WHITESNAKE - Love Ain't No Stranger
18.6.  8:38   DIVOKEJ BILL - Cmelak
18.6.  8:38   THE CURE - In Between Days
18.6.  8:35   KURTIZÁNY Z 25. AVENUE - V peřinách
18.6.  8:31   DEEP PURPLE - Strange Kind of Woman [Single
18.6.  8:29   BON JOVI - Bed of Roses
18.6.  8:24   TOTO - Alone
18.6.  8:22   PETR KALANDRA - Detské šaty
18.6.  8:20   DAVID BOWIE - China Girl
18.6.  8:17   STO ZVÍŘAT - Hřebíčkový cigáro
18.6.  8:16   BRYAN ADAMS - (Everything I Do) I Do It For
18.6.  8:10   OASIS - Rock 'N' Roll Star
18.6.  8:06   XIII. STOLETÍ - Karneval [*]
18.6.  8:05   UNAK - Superboy
18.6.  8:03   DANIEL LANDA - Dušičky
18.6.  7:57   ROBERT PLANT - In The Mood
18.6.  7:56   ROBERT PLANT - In The Mood
18.6.  7:56   FOREIGNER - Juke Box Hero
18.6.  7:51   FOO FIGHTERS - What Did I Do?/God as My Witne
18.6.  7:50   AXEL RUDI PELL - Forever Angel
18.6.  7:47   THE FIALKY - Černý ovce
18.6.  7:41   TESLA - Come to Me
18.6.  7:41   MŇÁGA A ŽĎORP - I Cesta Muze Byt Cil
18.6.  7:41   MŇÁGA A ŽĎORP - I Cesta Muze Byt Cil
18.6.  7:37   PATTI SMITH - Summer Cannibals
18.6.  7:36   URIAH HEEP - Mistress Of All Time (Enlighte
18.6.  7:34   PRIMAL SCREAM - Rocks
18.6.  7:31   ROXY MUSIC - Oh Yeah
18.6.  7:29   PLACEBO - Daddy Cool
18.6.  7:27   KABÁT - Stará Lou
18.6.  7:23   VLADIMÍR MIŠÍK - Doteky
18.6.  7:21   GENESIS - The Carpet Crawlers
18.6.  7:20   ANASTACIA - Welcome To My Truth
18.6.  7:16   SCORPIONS - But The Best For You
18.6.  7:16   UGLY KID JOE - My Old Man
18.6.  7:14   QUEEN - The Miracle
18.6.  7:11   GARY MOORE - Still Got The Blues (single ve
18.6.  7:10   DANIEL LANDA - Protestsong
18.6.  7:08   LONELY THE BRAVE - Deserter
18.6.  7:04   OASIS - Slide Away
18.6.  7:04   OASIS - Slide Away
18.6.  7:02   TINA TURNER - The Best
18.6.  6:59   THE CALLING - Our Lives
18.6.  6:58   THE CALLING - Our Lives
18.6.  6:57   HOOTERS - Johnny B.
18.6.  6:53   RAMMSTEIN - Deutschland
18.6.  6:52   WHITESNAKE - Is This Love
18.6.  6:50   KABÁT - Pirates
18.6.  6:50   KABÁT - Pirates
18.6.  6:48   RICK SPRINGFIELD - State of the Heart
18.6.  6:47   MEREDITH BROOKS - Bitch
18.6.  6:44   DIVOKEJ BILL - Tsunami
18.6.  6:41   NIGHTWISH - Over The Hills And Far Away
18.6.  6:41   AC/DC - T.N.T.
18.6.  6:38   THE GLITTER BAND - Tell Him
18.6.  6:36   ROBERT PLANT - Big Log
18.6.  6:34   DREAM THEATER - The Gift of Music
18.6.  6:33   VLADIMÍR MIŠÍK - Špejchar Blues [*]
18.6.  6:30   U2 - Sweetest Thing
18.6.  6:29   SIMPLY RED - The Right Thing
18.6.  6:26   NAZARETH - Rags To Riches
18.6.  6:25   BLACK SABBATH - Behind the Wall of Sleep
18.6.  6:23   MIKE & THE MECHANICS - Word of mouth
18.6.  6:22   KISS - Shock Me
18.6.  6:22   KISS - Shock Me
18.6.  6:19   R-FORCE - Zkameníš
18.6.  6:18   NENA - Irgendwie, Irgendwo, Irgendwan
18.6.  6:14   RINGO STARR - Everyone Wins
18.6.  6:11   TOTO - Hold The Line
18.6.  6:09   BLACKMORE S NIGHT - Shadow Of The Moon
18.6.  6:06   FM - Tatto Needle
18.6.  6:05   FM - Tatto Needle
18.6.  6:05   BONNIE TYLER - Islands
18.6.  6:02   NAZARETH - Dream On
18.6.  6:01   GENESIS - Invisible Touch
18.6.  5:59   ELVIS PRESLEY - One Night
18.6.  5:57   ERIC CLAPTON - Mean Old World
18.6.  5:54   VOLBEAT - Fallen
18.6.  5:53   VOLBEAT - Fallen
18.6.  5:53   IVAN KRAL - If You Go Away
18.6.  5:50   VLASTA TŘEŠŇÁK - Inventura
18.6.  5:02   STANDA ČENĚK - Playlist - hudební tipy naHey!
18.6.  5:00   STANDA ČENĚK - Playlist - hudební tipy naHey!
18.6.  4:57   EUROPE - Carrie
18.6.  4:53   KROKUS - Too Hot (2010)
18.6.  4:53   POPA CHUBBY - I Can Tell
18.6.  4:52   POPA CHUBBY - I Can Tell
18.6.  4:49   AXEL RUDI PELL - Hallelujah
18.6.  4:48   AXEL RUDI PELL - Hallelujah
18.6.  4:48   BRUCE SPRINGSTEEN - Prove It All Night
18.6.  4:44   KEB MO - A Letter to Tracy
18.6.  4:44   MOTÖRHEAD - Sympathy For The Devil
18.6.  4:40   SCORPIONS - No One Like You
18.6.  4:38   AGAINST ME! - Soul Surrender (Goldentone Stu
18.6.  4:37   JAN AND DEAN - The little old lady from Pasad
18.6.  4:36   ELVIS PRESLEY - Western union
18.6.  4:35   ELVIS PRESLEY - Don't Be Cruel
18.6.  4:32   SIXX AM - Drive
18.6.  4:30   WITHIN TEMPTATION - Let Us Burn
18.6.  4:29   DION - The Wanderer
18.6.  4:25   EUNICA - Svět
18.6.  4:24   LED ZEPPELIN - Whole Lotta Love
18.6.  4:21   ALICE COOPER - Paranoiac Personality
18.6.  4:21   DEF LEPPARD - Make Love Like A Man
18.6.  4:19   HOT BUTTER - Popcorn
18.6.  4:16   BRENDA LEE - Sweet Nothin's
18.6.  4:16   WHITESNAKE - Fare Thee Well
18.6.  4:13   THE WOMBATS - Tokyo (Vampires and Wolves)
18.6.  4:13   EURYTHMICS - You Have Placed A Chill In My
18.6.  4:10   PAUL MCCARTNEY - Hope of Deliverance
18.6.  4:08   CAIN S OFFERING - More Than Friends
18.6.  4:08   CAIN S OFFERING - More Than Friends
18.6.  4:06   GUANO APES - Quietly
18.6.  4:04   D AGE - Small Town Boy (Bronski Beat)
18.6.  4:04   D AGE - Small Town Boy (Bronski Beat)
18.6.  4:03   BLONDIE - Heart Of Glass
18.6.  4:00   STING - All This Time
18.6.  3:57   GOLDFINGER - 99 Red Balloons
18.6.  3:56   KEITH MARSHALL - Keith Marshall - Only Crying
18.6.  3:55   KEITH MARSHALL - Keith Marshall - Only Crying
18.6.  3:52   BLACK STONE CHERRY - I Am The Lion (Bonus Track)
18.6.  3:00   JENDA KULÍK - Starej pes hraje JAZZ
18.6.  2:59   VAN HALEN - I'll Wait
18.6.  2:59   FOREIGNER - Juke Box Hero
18.6.  2:55   VOLBEAT - Black Rose (feat. Danko Jones)
18.6.  2:54   BLACK STAR RIDERS - Bullet Blues
18.6.  2:53   DUSTY SPRINGFIELD - Son of a Preacher Man
18.6.  2:52   DUSTY SPRINGFIELD - Son of a Preacher Man
18.6.  2:50   BLUES COMPANY - Blue & Lonesome
18.6.  2:48   PAVEMENT - Range Life
18.6.  2:47   RIGHTEOUS BROTHERS - (You're My) Soul and Inspiration
18.6.  2:44   SIMPLE MINDS - Sloop John B
18.6.  2:43   SIMPLE MINDS - Sloop John B
18.6.  2:43   U2 - Walk On
18.6.  2:41   PEARL JAM - The Fixer
18.6.  2:38   MICHAEL SCHENKER FEST - Warrior
18.6.  2:37   FOGHAT - Slow Ride
18.6.  2:37   FOGHAT - Slow Ride
18.6.  2:32   MR. BIG - Alive And Kickin'
18.6.  2:30   ANGELS - My Boyfriend's Back
18.6.  2:28   CESKE SRDCE - Iluze Pisni
18.6.  2:27   CESKE SRDCE - Iluze Pisni
18.6.  2:26   CATFISH AND THE BOTTLEMEN - Sidewinder
18.6.  2:24   BIFFY CLYRO - A Lonely Crowd
18.6.  2:23   SOUNDGARDEN - Fell On Black Days
18.6.  2:20   AVANTASIA - Moonglow
18.6.  2:19   GUANO APES - Rain
18.6.  2:16   HAREM SCAREM - One Of Life's Mysteries
18.6.  2:15   PINK CREAM 69 - Do You Like It Like That (Live
18.6.  2:15   PINK CREAM 69 - Do You Like It Like That (Live
18.6.  2:13   JIRÍ SCHELINGER - Šípková Růženka
18.6.  2:11   GARY GLITTER - Rock Hard Men (Need The Power)
18.6.  2:11   GARY GLITTER - Rock Hard Men (Need The Power)
18.6.  2:09   COCOTTE MINUTE - KOPEM
18.6.  2:07   THE DAVE CLARK FIVE - Can't You See That She's Mine
18.6.  2:06   MILAN HLAVSA - Kouzla a čáry
18.6.  2:03   LUCIE - Oheň
18.6.  2:01   THE DOORS - People Are Strange
18.6.  1:58   SHEP & THE LIMELITERS - Daddy's Home
18.6.  1:57   WHITESNAKE - Slide It In
18.6.  1:56   CHRIS MONTEZ - Let's Dance
18.6.  1:54   MARKETTS - Out of Limits
18.6.  1:53   DEF LEPPARD - Two Steps Behind
18.6.  1:53   DEF LEPPARD - Two Steps Behind
18.6.  1:50   ROXETTE - June Afternoon
18.6.  1:49   SCORPIONS - Rollin' Home
18.6.  1:46   DEEP PURPLE - Love conquers all
18.6.  1:46   RAMMSTEIN - Ohne Dich
18.6.  1:42   AGAINST ME! - The Western World (Goldentone
18.6.  1:41   MICHAEL JACKSON - Beat it
18.6.  1:39   WOLF ALICE - You're A Germ
18.6.  1:38   EUROPE - Talk to Me
18.6.  1:36   GREEN DAY - Are We the Waiting
18.6.  1:34   STING - If I Ever Lose My Faith In You
18.6.  1:33   STING - If I Ever Lose My Faith In You
18.6.  1:33   GUANO APES - Scatch The Pitch
18.6.  1:31   PHIL COLLINS - It's In Your Eyes
18.6.  1:29   BEACH BOYS - I GET AROUND - Beach Boys - I Get Around
18.6.  1:28   MICHAEL SCHENKER FEST - The Last Supper
18.6.  1:25   ALICE COOPER - Little By Little
18.6.  1:24   JIVE BUNNY - That's What I Like
18.6.  1:21   VETROPLACH - Bar
18.6.  1:20   UFO - Couldn't Get It Right
18.6.  1:17   AWOLNATION - Sail
18.6.  1:17   THE LIVELY ONES - Surf Rider
18.6.  1:13   APOCALYPTICA - Apocalyptica / Broken Pieces (
18.6.  1:13   APOCALYPTICA - Apocalyptica / Broken Pieces (
18.6.  1:12   ROXETTE - You Don't Understand Me
18.6.  1:09   TOTO - Rosanna
18.6.  1:09   NICKELBACK - Next Contestant
18.6.  1:06   MOTT THE HOOPLE - Golden Age Of Rock'n'roll
18.6.  1:05   BRYAN FERRY AND ROXY MUSIC - More Than This
18.6.  1:03   SCORPIONS - Rock My Car
18.6.  1:02   THE SHIRELLES - Will You Love Me Tomorrow
18.6.  0:58   FRANZ FERDINAND - 40
18.6.  0:57   CINDERELLA - Shake Me
18.6.  0:55   JOAN JETT & THE BLACKHEARTS - I Love Rock 'n Roll
18.6.  0:52   ART OF DYING - You Don't Know Me
18.6.  0:51   PINK FLOYD - Time
18.6.  0:50   PINK FLOYD - Time
18.6.  0:48   TERRY STAFFORD - SUSPICION - Terry Stafford - Suspicion
18.6.  0:48   TOM WAITS - Downtown
18.6.  0:44   ZZ TOP - I'm Bad, I'm Nationwide
18.6.  0:44   STEVEN WILSON - Hand Cannot Erase
18.6.  0:41   U.S. BONDS - Quarter To Three
18.6.  0:40   BACHMAN-TURNER OVERDRIVE - You Ain't Seen Nothin' Yet
18.6.  0:37   IGGY POP - The Passenger
18.6.  0:36   PRETTY MAIDS - Walk Away
18.6.  0:35   PRETTY MAIDS - Walk Away
18.6.  0:32   QUEEN - Somebody to Love
18.6.  0:31   GUANO APES - Rain
18.6.  0:28   GARY MOORE - All Your Love
18.6.  0:26   RAINTIMES - I Need Tonight
18.6.  0:26   RAINTIMES - I Need Tonight
18.6.  0:25   STATUS QUO - In the Army Now
18.6.  0:22   FIREHOUSE - Love Of A Lifetime
18.6.  0:21   FIREHOUSE - Love Of A Lifetime
18.6.  0:21   WOLF HOFFMAN - Blues for Elise
18.6.  0:18   MINNIVA - Hhunting high and low (feat. giedrius)
18.6.  0:17   MINNIVA - Hhunting high and low (feat. giedrius)
18.6.  0:17   STRATOVARIUS - Dragons (2013)
18.6.  0:14   DEEP PURPLE - Never Before [Single Edit]
18.6.  0:11   BRENDA LEE - Sweet Nothin's
18.6.  0:09   BEATLES - Yellow Submarine
18.6.  0:09   THE DAVE CLARK FIVE - Reelin' And Rockin'
18.6.  0:06   VOLBEAT - Battleship Chains
18.6.  0:05   MANIC STREET PREACHERS - La Tristesse Durera (Scream to
18.6.  0:02   ROBERT PALMER - Addicted To Love
18.6.  0:01   IRON MAIDEN - Rainmaker

------------------------ 17. června ------------------------
17.6.  23:59   THE TREATMENT - She's Too Much
17.6.  23:56   ALICE COOPER - Dangerous Tonight
17.6.  23:54   OMEGA - Silver Rain
17.6.  23:53   THE FABULOUS THUNDERBIRDS - Tuff Enuff
17.6.  23:50   NICKELBACK - Animals
17.6.  23:48   SLADE - You Boyz Make Big Noize[Noize
17.6.  23:46   AC/DC - Cover You In Oil
17.6.  23:43   AEROSMITH - Up On The Mountain
17.6.  23:42   MARIKA GOMBITOVA - Mami, mami
17.6.  23:40   NAZARETH - Shot Me Down
17.6.  23:37   SABATON - Carolus Lex
17.6.  23:37   DEEP PURPLE - Doing It Tonight
17.6.  23:33   EUROPE - Heart Of Stone
17.6.  23:33   MICHAEL JACKSON - Billie Jean
17.6.  23:28   TINA TURNER - On Silent Wings
17.6.  23:28   METALLICA - King Nothing
17.6.  23:24   VAN HALEN - Runnin' With The Devil
17.6.  23:24   VAN HALEN - Runnin' With The Devil
17.6.  23:24   SCORPIONS - Under the Same Sun
17.6.  23:21   THE ROLLING STONES - Paint It, Black
17.6.  23:21   THE ROLLING STONES - Paint It, Black
17.6.  23:20   NIGHTWISH - Wish I Had An Angel
17.6.  23:17   ROBERT PLANT - Skip's Song
17.6.  23:16   KIM WILDE - Kids in America
17.6.  23:13   MANOWAR - Shell Shock
17.6.  23:12   PRETTY MAIDS - Tortured Spirit (Rerecorded)
17.6.  23:09   PEARL JAM - Force Of Nature
17.6.  23:08   PEARL JAM - Force Of Nature
17.6.  23:08   MAGNUM - Didn't Like You Anyway
17.6.  23:02   GAMMA RAY - Real world
17.6.  23:01   LED ZEPPELIN - Since I've Been Loving You
17.6.  22:58   THE DOORS - Soul Kitchen
17.6.  22:54   RAMMSTEIN - Sehnsucht
17.6.  22:51   BATTLE BEAST - Out On The Streets
17.6.  22:51   BATTLE BEAST - Out On The Streets
17.6.  22:50   ALICE COOPER - Spark In the Dark
17.6.  22:48   THE WHO - Dangerous
17.6.  22:46   ALLEN - LANDE - Wish For a Miracle
17.6.  22:44   HAREM SCAREM - One Of Life's Mysteries
17.6.  22:43   SMOKIE - I'll Meet You At Midnight
17.6.  22:40   DON JOHNSON - Heartbeat
17.6.  22:40   DON JOHNSON - Heartbeat
17.6.  22:38   WANASTOWI VJECY - Sbírka zvadlejch růží
17.6.  22:35   NICKELBACK - Animals
17.6.  22:33   SCORPIONS - Send Me An Angel
17.6.  22:31   BLACK INGVARS - Gimme Gimme Gimme
17.6.  22:28   PLACES OF POWER - In Your Wildest Dreams
17.6.  22:26   SAGA - Ice In The Rain
17.6.  22:24   DEEP PURPLE - You Keep on Moving [Single Edi
17.6.  22:22   ALICE COOPER - Lost In America
17.6.  22:21   SLASH - Baby Can't Drive
17.6.  22:19   APOCALYPTICA - Not Strong Enough
17.6.  22:16   FIREHOUSE - Rock On The Radio
17.6.  22:14   VAN HALEN - Love Walks In
17.6.  22:11   MAGNUM - Without Love
17.6.  22:10   PEARL JAM - Getaway
17.6.  22:07   RAMMSTEIN - Ich Will
17.6.  22:06   AGAINST ME! - Because Of The Shame
17.6.  22:03   THE KELLY FAMILY - Why Why Why
17.6.  22:03   BATTLE BEAST - King for a Day
17.6.  21:59   FOREIGNER - Just Wanna Hold
17.6.  21:57   TUBLATANKA - Laska drz ma nad hladinou
17.6.  21:56   FALL OUT BOY FEAT. JOHN MAYER - Beat It
17.6.  21:53   CARLOS SANTANA - Oye Como Va
17.6.  21:50   BLACK SABBATH - Sabbath Bloody Sabbath (2009 R
17.6.  21:49   SURVIVOR - Eye of the Tiger
17.6.  21:47   DEEP PURPLE - Never Before [Single Edit]
17.6.  21:46   SABATON - Fields of Verdun
17.6.  21:42   DEEP PURPLE - Hush [30th Anniversary Remaste
17.6.  21:41   AT VANCE - The Winner Takes It All
17.6.  21:38   SCORPIONS - Rhythm Of Love
17.6.  21:37   MESYO - Smoke On The Water
17.6.  21:34   THE WHO - Behind Blue Eyes
17.6.  21:33   BBM - Waiting In the Wings
17.6.  21:30   THE ROLLING STONES - Rain Fall Down
17.6.  21:29   THE ROLLING STONES - Mixed Emotions
17.6.  21:27   TESLA - Words Can't Explain
17.6.  21:26   ACE FREHLEY - Till The End Of The Day
17.6.  21:24   THE DOORS - Soul Kitchen
17.6.  21:23   THE TREATMENT - She's Too Much
17.6.  21:20   PRIMAL SCREAM - Rocks
17.6.  21:19   BLACK SABBATH - Loner
17.6.  21:14   BON JOVI - Blaze of Glory
17.6.  21:14   ROB ROCK - Move On
17.6.  21:10   HEART - Nothin' At All
17.6.  21:09   ALLEN - LANDE - Truth About Our Time
17.6.  21:05   QUEEN - Hammer to Fall
17.6.  21:04   RAINTIMES - Swan
17.6.  21:00   BON JOVI - That's What The Water Made Me
17.6.  21:00   AEROSMITH - Hangman Jury
17.6.  20:59   HAREM SCAREM - Indestructible
17.6.  20:59   NAZARETH - Hair Of The Dog
17.6.  20:56   KISS - I Love It Loud
17.6.  20:55   BLACK STAR RIDERS - Charlie I Gotta Go
17.6.  20:52   HAMMERFALL - Let the Hammerfall Fall
17.6.  20:51   RAMMSTEIN - Sehnsucht
17.6.  20:49   THE ROLLING STONES - Honky Tonk Women
17.6.  20:47   SLASH FEAT. MYLES KENNEDY AND - Avalon
17.6.  20:45   SHERYL CROW - First Cut Is The Deepest
17.6.  20:43   BLACK SABBATH - Zeitgeist
17.6.  20:42   LIKE IT - Nádech
17.6.  20:38   TEN - The Dragon And Saint George
17.6.  20:38   MICK JAGGER - Lucky In Love
17.6.  20:34   JUDAS PRIEST - Lightning Strike
17.6.  20:33   MICK JAGGER - Lucky In Love
17.6.  20:31   CINDERELLA - Shake Me
17.6.  20:29   FM - All Or Nothing
17.6.  20:25   NAZARETH - Bad, Bad Boy
17.6.  20:23   HAREM SCAREM - With a Little Love
17.6.  20:21   U.D.O. - Blitz of Lightning
17.6.  20:19   BRUCE DICKINSON - Born in 58
17.6.  20:15   DEEP PURPLE - Knocking at your back door
17.6.  20:12   ACE FREHLEY - Magic Carpet Ride
17.6.  20:11   XIII. STOLETÍ - Elizabeth
17.6.  20:07   APOCALYPTICA - Not Strong Enough
17.6.  20:07   ALICE COOPER - Burning Our Bed
17.6.  20:03   BLACK SABBATH - Wicked World (2009 - Remaster)
17.6.  20:00   THE WHO - Behind Blue Eyes
17.6.  19:58   EUROPE - Girl From Lebanon
17.6.  19:56   ROBER PALMER - Bad Case Of Loving You
17.6.  19:54   MGMT - It's Working
17.6.  19:52   WHITESNAKE - Now You're Gone
17.6.  19:50   GARY MOORE - Livin' on Dreams
17.6.  19:48   NAZARETH - Talk Talk
17.6.  19:46   SONATA ARCTICA - The Day
17.6.  19:43   NIGHTWISH - Nemo
17.6.  19:41   RAMMSTEIN - Amour
17.6.  19:38   KISS - Sure Know Something
17.6.  19:33   AC/DC - Hard As A Rock
17.6.  19:31   GREEN DAY - Bascet Case
17.6.  19:30   KEN HENSLEY - You've Got It
17.6.  19:27   NAZARETH - Rags To Riches
17.6.  19:23   MESYO - It's My Life
17.6.  19:20   THE ROLLING STONES - (I Can't Get No) Satisfaction
17.6.  19:17   JIMI HENDRIX - Purple Haze (1970)
17.6.  19:16   GENESIS - Know What I Like
17.6.  19:13   BON JOVI - Livin' on a Prayer
17.6.  19:10   STONE BROKEN - Doesn't Matter
17.6.  19:09   ART OF DYING - Get Thru This
17.6.  19:05   EUROPE - Sign Of The Times
17.6.  19:05   ACCEPT - I'm A Rebel
17.6.  19:02   UFO - Young Blood
17.6.  19:00   THE TREATMENT - Better Think Again
17.6.  18:59   SHELLEY FABARES - Johnny Angel
17.6.  18:57   BILL HALEY & HIS COMETS - Razzle Dazzle
17.6.  18:57   GARY LEWIS AND THE PLAYBOYS - This Diamond Ring
17.6.  18:53   CHUCK BERRY - Rock & Roll Music
17.6.  18:53   STEAM - Na Na Hey Hey Kiss Him Goodbye
17.6.  18:51   BILLY KRAMER AND THE DAKOTAS - I Call Your Name
17.6.  18:51   EVERLY BROTHERS - Cathy's Clown
17.6.  18:49   JAN & DEAN - The Little Old Lady (from Pasadena)
17.6.  18:48   THE BEATLES - A Hard Day's Night
17.6.  18:46   BEATLES - Taxman
17.6.  18:46   THE VENTURES - Fuzzy And Wild
17.6.  18:43   JOHN FRED & HIS PLAYBOY BAND - Judy In Disguise (With Glasses
17.6.  18:41   THE VENTURES - Guitar Freakout
17.6.  18:40   RIGHTEOUS BROTHERS - You've Lost That Lovin' Feelin'
17.6.  18:39   TROGGS - Wild Thing
17.6.  18:36   CHUCK BERRY - Rock & Roll Music
17.6.  18:36   BEACH BOYS - Good Vibrations
17.6.  18:34   SHADOWS - Apache
17.6.  18:33   EDWIN STARR - War
17.6.  18:31   TERRY STAFFORD - Suspicion
17.6.  18:30   JOHN FRED & HIS PLAYBOY BAND - Judy In Disguise (With Glasses
17.6.  18:28   BILL HALEY & HIS COMETS - Razzle Dazzle
17.6.  18:25   ZOMBIES - She's Not There
17.6.  18:23   ZOMBIES - SHE S NOT THERE - Zombies - She's Not There
17.6.  18:20   GENE VINCENT - Be-Bop-a-Lula
17.6.  18:18   ELVIS PRESLEY - Jailhouse Rock
17.6.  18:16   THE VENTURES - Mod East
17.6.  18:12   THREE DOG NIGHT - Mama Told Me (Not To Come)
17.6.  18:10   BEACH BOYS - Surfin' U.S.A.
17.6.  18:02   HEY TRAFFIC - Dopravní servis
17.6.  17:56   OFFSPRING, THE - A Lot Like Me
17.6.  17:56   OFFSPRING, THE - A Lot Like Me
17.6.  17:52   KEKS - Mejdan
17.6.  17:47   JOE COCKER - N'Oubliez Jamais
17.6.  17:40   PRETTY MAIDS - If It Can't Be Love
17.6.  17:34   BRUCE DICKINSON - Tears Of The Dragon
17.6.  17:31   BILLY BARMAN - Stano
17.6.  17:25   REVOLUTION SAINTS - Falling Apart
17.6.  17:23   SCORPIONS - All For One
17.6.  17:18   PINK CREAM 69 - Special (Live)
17.6.  17:13   MICK JAGGER - Don't Tear Me Up
17.6.  17:10   VLADIMÍR MIŠÍK - Co Ti Dám
17.6.  17:06   THE RASMUS - Ghost of Love
17.6.  17:03   HEY TRAFFIC - Dopravní servis
17.6.  16:57   BIG MOUNTAIN - Baby I Love Your Way
17.6.  16:53   GABRIELA GUNČÍKOVÁ - Kdybys na mě máv (Slave to you
17.6.  16:50   BETTER THAN EZRA - Good
17.6.  16:46   GRAND FUNK - We Gotta Get Out Of This Place
17.6.  16:44   URIAH HEEP - Perfect Little Heart
17.6.  16:40   LENNY KRAVITZ - I Belong To You
17.6.  16:36   MENSFIELD FEAT MARKETA POULÍČKO - V hlavě tě mám
17.6.  16:33   SOUMRAK BAND - Veličenstvo žal
17.6.  16:26   MARCO MENDOZA - Leah
17.6.  16:18   LED ZEPPELIN - Stairway To Heaven
17.6.  16:12   TINA TURNER - Cose Della Vita
17.6.  16:08   BRYAN FERRY AND ROXY MUSIC - More Than This
17.6.  16:07   BRYAN FERRY AND ROXY MUSIC - More Than This
17.6.  16:05   WALDA GANG - Opičáci (radio verze)
17.6.  16:03   HEY TRAFFIC - Dopravní servis
17.6.  15:58   VLADIMÍR MIŠÍK - Jednohubky
17.6.  15:54   U2 - Pride (In The Name Of Love)
17.6.  15:50   ALANIS MORISSETTE - Ironic
17.6.  15:46   NEGATIVE FACE - Negative Face - Poznani_singl
17.6.  15:44   SIMPLE MINDS - She's A River
17.6.  15:40   METALLICA - The Memory Remains
17.6.  15:36   RAMMSTEIN - Sehnsucht
17.6.  15:32   EVA S. - Bouří tmou
17.6.  15:27   VLADIMÍR MIŠÍK - 20 Deka Duse
17.6.  15:19   GENESIS - Eleventh Earl Of Mar
17.6.  15:16   THE ROLLING STONES - You Got Me Rocking
17.6.  15:12   BATTLE BEAST - Out On The Streets
17.6.  15:09   DOGA - Chtěl bych
17.6.  15:05   MŇÁGA A ŽĎORP - Bylo Deset, Bude Jedenact
17.6.  15:02   MARILYN MANSON - Rock Is Dead
17.6.  15:01   HEY TRAFFIC - Dopravní servis
17.6.  14:59   PLACE VENDOME - Power of Music
17.6.  14:55   MICHAL PROKOP - Zatmění
17.6.  14:51   GARY MOORE - Still Got The Blues (single ve
17.6.  14:47   KRAUSBERRY - Siksa a Gadzo
17.6.  14:43   SLADE - Myzsterious Mizster Jones
17.6.  14:41   GUNS N ROSES - Live And Let Die
17.6.  14:29   DEEP PURPLE - Knocking at your back door
17.6.  14:24   AUDIOSLAVE - Be Yourself
17.6.  14:15   BON JOVI - I'm Your Man
17.6.  14:10   PLACE VENDOME - Broken Wings
17.6.  13:56   STING - Englishman In New York
17.6.  13:51   VOLBEAT - For Evigt (feat. Johan Olsen)
17.6.  13:40   PEARL JAM - Speed Of Sound
17.6.  13:35   PROKOP MICHAL & FRAMUS 5 - Blues o spolykanych slovech
17.6.  13:27   ROBERT PALMER - Bad Case Of Loving You (Doctor
17.6.  13:24   ALIVE LIKE ME - Start Again
17.6.  13:08   R.E.M. - Everybody Hurts
17.6.  12:54   SURVIVOR - Burning Heart
17.6.  12:51   ALLNEVR - Závist
17.6.  12:40   URIAH HEEP - Overload
17.6.  12:27   JIRÍ SCHELINGER - Lucrezia Borgia
17.6.  12:23   KERN - Exploze
17.6.  12:20   ROBERT PALMER - Bad Case Of Loving You (Doctor
17.6.  12:15   NAZARETH - Holiday
17.6.  12:10   SANTANA - Hold On
17.6.  12:06   SIMPLE MINDS - Whiskey in the Jar
17.6.  12:03   VAN HALEN - Panama
17.6.  11:56   DEF LEPPARD - Rock Of Ages
17.6.  11:53   VESPER - Pilotka
17.6.  11:50   SLADE - Myzsterious Mizster Jones
17.6.  11:47   TITANIC - Kam se schovám
17.6.  11:42   KEKS - Nářez
17.6.  11:39   VAN HALEN - (Oh) Pretty Woman
17.6.  11:35   SCORPIONS - Ruby Tuesday
17.6.  11:31   IGGY POP - Candy
17.6.  11:26   ALEŠ BRICHTA - Nechte vlajky vlat
17.6.  11:21   NIGHTWISH - I Want My Tears Back
17.6.  11:19   ZAKÁZANÝ OVOCE - Genocida 2007
17.6.  11:13   ARAKAIN - Nenávidím
17.6.  11:06   SABATON - Rorke's Drift
17.6.  11:03   RAMMSTEIN - Tier
17.6.  10:57   KABÁT - V pekle sudy válej
17.6.  10:53   AC/DC - Highway To Hell
17.6.  10:50   PIPES AND PINTS - Raise our Flag
17.6.  10:48   VILÉM ČOK - Půlnoční závodní dráha
17.6.  10:44   STATUS QUO - What you're proposin'
17.6.  10:39   HAMMERFALL - Let the Hammerfall Fall
17.6.  10:35   HALFORD - Night Fall
17.6.  10:32   LADY KATE - ENORMIA
17.6.  10:29   REVOCK - Do neznáma
17.6.  10:25   MEGADETH - Burn!
17.6.  10:21   ALŽBĚTA - Zastavte motory
17.6.  10:13   METALLICA - Now That We're Dead
17.6.  10:08   SONATA ARCTICA - Broken
17.6.  9:59   RUSSELL BRAND & CATHERINE ZETA - We Built This City/We're Not G
17.6.  9:54   SLASH FEAT. MYLES KENNEDY AND - The Dissident
17.6.  9:49   AXEL RUDI PELL - Only The Strong Will Survive
17.6.  9:46   PAPA ROACH - Kick In The Teeth
17.6.  9:41   VOLBEAT - Mygic Zone
17.6.  9:38   NIRVANA - Dumb
17.6.  9:35   MICK JAGGER - Put Me In The Trash
17.6.  9:30   KREYSON MEMORIAL - Motorka
17.6.  9:25   30 SECONDS TO MARS - From Yesterday
17.6.  9:22   OFFSPRING, THE - Stuff Is Messed Up
17.6.  9:19   GREEN DAY - Revolution Radio
17.6.  9:16   GOLDFINGER - 99 Red Balloons
17.6.  9:13   GARY MOORE - Over The Hills And Far Away
17.6.  9:10   KISS - Back to the Stone Age
17.6.  9:04   BRUCE DICKINSON - Darkside of Aquarius
17.6.  8:55   ACE FREHLEY - Emerald (feat. Slash)
17.6.  8:48   MIDGE URE - If I Was
17.6.  8:44   SCORPIONS - Under the Same Sun
17.6.  8:44   SCORPIONS - Under the Same Sun
17.6.  8:41   THE CRANBERRIES - Promises
17.6.  8:37   DES REE - What's Your Sign
17.6.  8:34   HARLEJ - Prirození
17.6.  8:27   DEF LEPPARD - Armageddon It
17.6.  8:22   MANIC STREET PREACHERS - Let Robeson Sing
17.6.  8:22   MANIC STREET PREACHERS - Let Robeson Sing
17.6.  8:19   SABATON - Fields of Verdun
17.6.  8:12   WITHIN TEMPTATION - Let Us Burn
17.6.  8:07   SIXX AM - Miracle
17.6.  8:04   GUNS N ROSES - New Rose
17.6.  7:58   CAS HALEY - Dread Head Dream
17.6.  7:54   AUDIOSLAVE - Revelations
17.6.  7:54   AUDIOSLAVE - Revelations
17.6.  7:51   NIALL HORAN - Seeing Blind
17.6.  7:45   TRAKTOR - Letokruhy
17.6.  7:38   METALLICA - Enter Sandman
17.6.  7:34   EVERYTHING EVERYTHING - Regret
17.6.  7:29   NIRVANA - Smells Like Teen Spirit
17.6.  7:23   CAIN S OFFERING - Morpheus In A Masquerade
17.6.  7:19   JUDAS PRIEST - Lightning Strike
17.6.  7:14   THE TREATMENT - Better Think Again
17.6.  7:10   AVANTASIA - Lavender
17.6.  7:09   AVANTASIA - Lavender
17.6.  7:06   SCORPIONS - Rock You Like A Hurricane
17.6.  7:01   SOUL ASYLUM - Runaway Train
17.6.  6:57   SABATON - The Last Stand
17.6.  6:54   INXS - Need You Tonight
17.6.  6:50   STRATOVARIUS - Dragons (2013)
17.6.  6:45   ŠKWOR - To jsem já
17.6.  6:42   GREEN DAY - Bascet Case
17.6.  6:39   BETTER THAN EZRA - Good
17.6.  6:36   ALEŠ BRICHTA - Nemám
17.6.  6:32   FREEDOM CALL - Mr. Evil
17.6.  6:29   NICKELBACK - Animals
17.6.  6:28   NICKELBACK - Animals
17.6.  6:26   WALDA GANG - Na jednu noc
17.6.  6:22   BRYAN ADAMS - This Time
17.6.  6:18   30 SECONDS TO MARS - From Yesterday
17.6.  6:18   30 SECONDS TO MARS - From Yesterday
17.6.  6:11   GAMMA RAY - It's A Sin
17.6.  6:08   TINA TURNER - Steamy Windows
17.6.  6:04   THE ROLLING STONES - Paint It, Black
17.6.  6:01   PAUL MCCARTNEY - Everybody out there
17.6.  6:00   HEY TRAFFIC - Dopravní servis
17.6.  5:02   JAKUB MELÍN - New Wave
17.6.  4:59   TINA TURNER - Nutbush City Limits
17.6.  4:55   TASMIN ARCHER - Sleeping Satellite
17.6.  4:51   FOO FIGHTERS - Everlong
17.6.  4:50   FOO FIGHTERS - Everlong
17.6.  4:47   DEF LEPPARD - Animal
17.6.  4:46   DEF LEPPARD - Animal
17.6.  4:43   KIM WILDE - Kids in America
17.6.  4:40   KINGS OF LEON - Sex On Fire
17.6.  4:34   DEEP PURPLE - I've Got Your Number
17.6.  4:34   DEEP PURPLE - I've Got Your Number
17.6.  4:29   POWER STATION - Get It On
17.6.  4:25   FOREIGNER - That Was Yesterday
17.6.  4:22   THE CLASH - London Calling
17.6.  4:18   TEXAS - I don't want a lover
17.6.  4:14   BLACK INGVARS - Gimme Gimme Gimme
17.6.  4:14   BLACK INGVARS - Gimme Gimme Gimme
17.6.  4:10   BLINK-182 - Always
17.6.  4:06   STING - Love Is The Seventh Wave
17.6.  4:02   LIMP BIZKIT - Behind Blue Eyes
17.6.  3:59   THE ROLLING STONES - As Tears Go By
17.6.  3:55   220 VOLT - Eye to Eye
17.6.  3:52   KEN HENSLEY - You've Got It
17.6.  3:48   ART OF DYING - Raining (feat. Adam Gontier)
17.6.  3:43   DEF LEPPARD - Armageddon It
17.6.  3:39   JUDAS PRIEST - Angel
17.6.  3:34   AEROSMITH - Permanent Vacation
17.6.  3:31   DAVE MATTHEWS BAND - What Would You Say
17.6.  3:27   JIMI HENDRIX - Hey Joe
17.6.  3:22   MAGNUM - Show Me Your Hands
17.6.  3:18   HARD FI - Hard To Beat
17.6.  3:14   FIND ME - Dark Angel
17.6.  3:08   SCORPIONS - But The Best For You
17.6.  3:04   LED ZEPPELIN - D'Yer Maker
17.6.  3:00   METALLICA - Hero Of The Day
17.6.  2:56   THE CONNELS - '74-'75
17.6.  2:51   UFO - Back Into My Life
17.6.  2:51   UFO - Back Into My Life
17.6.  2:48   BLACK STAR RIDERS - Turn In Your Arms
17.6.  2:47   BLACK STAR RIDERS - Turn In Your Arms
17.6.  2:44   DANIEL POWTER - Bad Day
17.6.  2:41   LOOKING GLASS - Brandy (You're A Fine Girl)
17.6.  2:35   VOTCHI - No Mercy
17.6.  2:31   DAN BARTA - We All
17.6.  2:27   VAN HALEN - Jump
17.6.  2:21   MESYO - Burn
17.6.  2:18   PAUL REVERE & THE RAIDERS - Indian Reservation
17.6.  2:14   AC/DC - What Do You Do For Money Honey
17.6.  2:14   AC/DC - What Do You Do For Money Honey
17.6.  2:09   JAMES RONIE DIO - The Last Line
17.6.  2:05   TALKING HEADS - And She Was
17.6.  2:03   ELVIS PRESLEY - Hound Dog
17.6.  1:59   JOHN LENNON - Imagine
17.6.  1:59   JOHN LENNON - Imagine
17.6.  1:55   BILLY JOEL - I Go to Extremes
17.6.  1:01   STANDA ČENĚK - Playlist - hudební tipy naHey!
17.6.  0:58   GARY MOORE - Too Tired
17.6.  0:54   HOT CHOCOLATE - You Sexy Thing
17.6.  0:50   BACHMAN - Heavy Blues
17.6.  0:46   NAZARETH - Love Hurts
17.6.  0:41   OMEGA - Silver Rain
17.6.  0:39   GARY LEWIS AND THE PLAYBOYS - T - Gary Lewis and The Playboys - This Diamond R
17.6.  0:35   QUEEN - Under Pressure
17.6.  0:32   WU LYF - Spitting Blood
17.6.  0:27   JOE COCKER - Unchain My Heart
17.6.  0:24   HAREM SCAREM - Torn Right Out
17.6.  0:20   VOLBEAT - Black Rose (feat. Danko Jones)
17.6.  0:17   PEARL JAM - My Father' S Son
17.6.  0:13   NICKELBACK - Never Again
17.6.  0:12   NICKELBACK - Never Again
17.6.  0:07   SLADE - You Boyz Make Big Noize[Noize
17.6.  0:04   AVANTASIA - Heart
17.6.  0:02   THE SMITHS - Panic

Archiv pořadů k poslechu a ke stažení | více>>
| | |
| --- | --- |
| Celkem | 435585 |
| Červen | 80681 |
| Dnes | 344 |
| Online | 12 |